Yulia Skripal's first post-poisoning TV appearance: What we did and didn't learn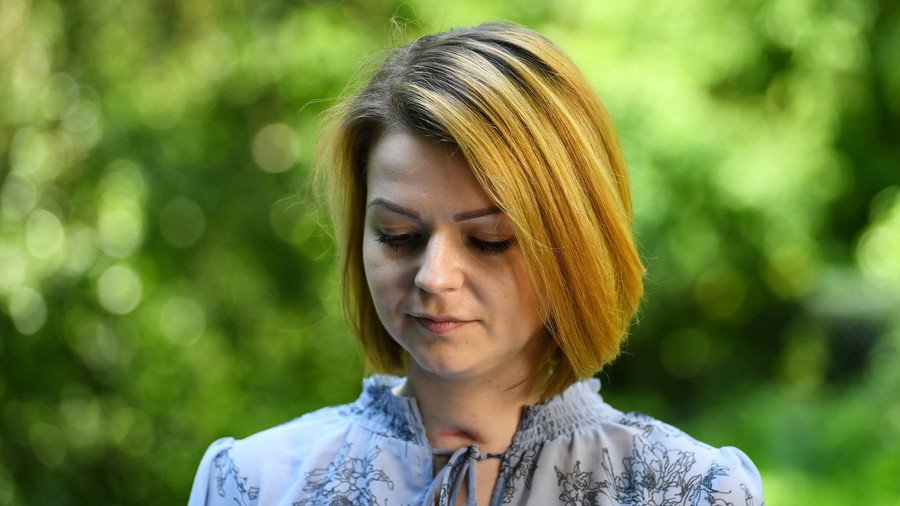 In Yulia Skripal's first televised statement since being poisoned by a nerve agent, she looked better than could be expected given her ordeal. So what did we learn from her public appearance, and what new questions were raised?
Yulia and her father Sergei, a former Russian spy, were found unconscious on a public bench in the British city of Salisbury on March 4. Yulia's statement to Reuters on Wednesday is the first she has made publicly since that day.
The UK government accuses Russia of being behind the poisoning, a claim the Kremlin has vehemently denied. The Russian Embassy in London says it has been refused access to the Skripals, and that it would like to confirm they are not being held against their will.
READ MORE: Skripals may be kept in UK against their will – Russian Foreign Ministry
Apart from seeing how well she is recovering, here are some other points of note from her first post-poisoning appearance.
How is Yulia recovering?
In her televised statement, a small scar on Yulia's neck was perhaps the only visible sign of the physical toll of her ordeal and the treatment she received in the hospital, which she described as "invasive, painful and depressing."
It's not known exactly where she is currently staying, but it's reportedly somewhere in London. Yulia indicated that she is currently with her father and will be caring for him "until his full recovery." Sergei was released from the hospital last week.
What does Yulia remember?
Yulia talked about waking up to find out that she had been poisoned with a nerve agent, suggesting she doesn't have much, if any, memory of the actual events leading up to their being found in distress in a Salisbury park. At the same time, she did thank the people who helped her on the street, although it's not clear whether she actually remembers any individuals herself.
Does Yulia have hostility towards Russia?
Yulia said that "In the long-term, I hope to return home to my country," apparently indicating that she viewed the long-term as being after her father had recovered.
There didn't appear to be any anger directed at Russia considering the accusations being made by the British government about who was to blame for the attack on the Skripals. She said that she is "grateful for the offers of assistance from the Russian Embassy, but at the moment I am not ready and do not wish to use their services." The initial English translation had suggested she was rejecting Russian diplomatic assistance outright, but that is not the case.
Is Yulia speaking for herself?
Russians and Russian speakers have expressed skepticism over some of the expressions used in the statement, and whether it is completely her own. Some have suggested that the way Yulia phrased much of her statement showed indications that it may have at first been written in English and translated into Russian. This would seem a strange way to write a statement considering she is a native Russian speaker. The hand-written English language statement signed by Yulia was immaculate containing none of the usual mistakes made by Russians speaking English.
Yulia was keen to point out that "no-one speaks for me or for my father, but ourselves." However, she was delivering a prepared speech, and did not answer any questions.
Like this story? Share it with a friend!
You can share this story on social media: