Brexodus: Eastern Europeans fleeing UK as it becomes 'less attractive place to live and work'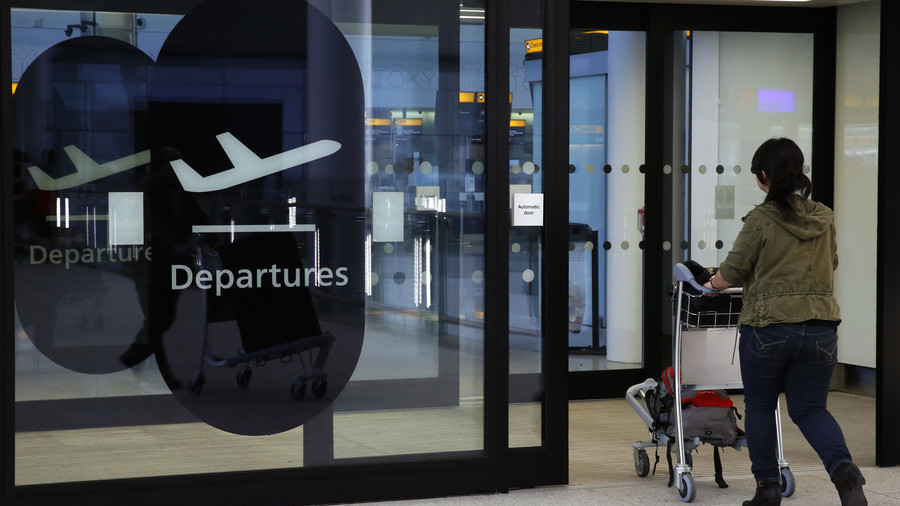 The amount of eastern European migrants in UK employment has fallen by the largest year-on-year amount since records began, a new study has shown.
According to the Office for National Statistics (ONS), 2,292 million non-British EU nationals were working in the UK during the first three months of 2018, a total of 28,000 people or 1.2% fewer than the previous year.
The dip was led mainly by eastern European nationals leaving the UK to return home to countries like Poland, with Brexit and the fall in the pound cited as reasons for the drop.
In addition to Poland, migration from the Czech Republic, Hungary, Slovakia, Slovenia, Estonia, Latvia and Lithuania fell from 1,008,000 to 917,000 between January and March 2017 and the same period this year. It is the lowest levels of migration from those states since comparable records began in 1997.
Matylda Setlak, chief executive of the marketing agency All 4 Comms, told The Times: "The majority of people from eastern Europe came to Great Britain to work. However, currently available job offers and earnings are less attractive than before, so many people are deciding to leave Great Britain and return to Poland. Another important reason is the low pound value."
She added that the closeness of Poland to Germany, another popular destination for Polish nationals working abroad, and the rising standards of living in Poland were other factors driving the exodus.
These sentiments were echoed by Jonathan Portes, professor of economics and public policy at King's College London. Citing a "combination of factors," he told The Times, a recovering economy on the continent coupled with a falling pound due to a slowing economy in the UK, in addition to the "psychological impact of the Brexit vote — have made the UK a significantly less attractive place to live and work."
Last week, Tendayi Achiume, the UN's special rapporteur on racism and xenophobia warned that the UK was experiencing a spike in hate crimes since the EU referendum in 2016 and that anti-migrant and anti-foreigner rhetoric had become "normalized" even among high-ranking civil servants.
She added that during her investigation for a UN human rights council report she found a growth in "xenophobic discourses on migration, and on foreign nationals including refugees in social and print media".
However, immigration from countries that have only more recently gained access to the EU's common travel area, namely Romania and Bulgaria, has continued to rise. Figures show that there were 355,000 Romanians and Bulgarians employed in the UK between January and March, up from an estimated 297,000 in the first three months of last year.
READ More: Ex-Tory minister: 'Weekly Islamophobic incidents and rhetoric' in Conservative Party
Immigration from the original 14 member states, including Germany, France and Italy, rose slightly, from 1,001,000 to 1,008,000. Those coming from outside the EU also saw an increase of 20,000 for the first three months of the year bringing their total to 1.25 million.
Nicola White, Head of International Migration Statistics at the ONS, said that while "Brexit could well be a factor in people's decision to move to or from the UK," she caveated that "people's decision to migrate is complicated and can be influenced by lots of different reasons."
Like this story? Share it with a friend!
You can share this story on social media: