'Sense of humor' - Brexit Britain to persuade wannabe EU countries to join the bloc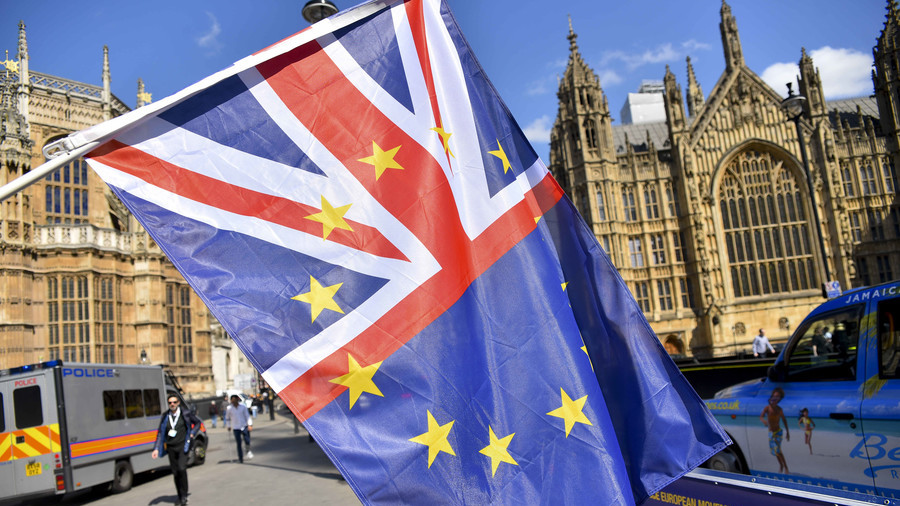 The UK is planning to host a meeting where it will brag about EU perks to encourage six countries to join it, despite the fact Prime Minister Theresa May is officially signing off on her country's withdrawal from the bloc.
In July, the government plans to host candidate governments from the Western Balkans, including Serbia and Albania, to discuss how the bloc is essential to their flourishing.
A spokesperson for Brexiteer Boris Johnson's Foreign Office told the Independent that: "We remain of the view that the EU accession process is important to delivering security, stability and prosperity in the Western Balkans."
"As and when candidate countries have met the requirements for accession in full, it will be for those countries and European Union members at the time to decide on membership."
Leaders of other EU candidate countries, including Montenegro and Macedonia, as well as representatives from other nations that have expressed interest in joining, namely Bosnia and Herzegovina, and Kosovo, will attend the meeting.
Governments of EU countries with an interest in the region such as Austria, Croatia, France, Germany, Italy, Poland, Slovenia, and Bulgaria will also send delegations.
But critics have accused the UK of having a "sense of humour," as it is preaching EU values while committing to crash out of the 27 member state bloc when the clock strikes 11pm on March 29, 2019.
Tom Brake, the Liberal Democrats' Brexit spokesperson and a supporter of the Best for Britain campaign, said: "Someone at the Foreign Office must have a sense of humour in organising a conference to promote membership of the EU for the Western Balkan countries. Just as we seem set on leaving the EU, we start advising others to join. Government policy would not look out of place in the theatre of the absurd."
Brake said of Foreign Secretary Boris Johnson: "This just shows how incompetent Boris is. I wouldn't let him run a bath, let alone the Foreign Office."
If you like this story, share it with a friend!