Police expert hits back at MPs who refuse to accept Russia World Cup will be safe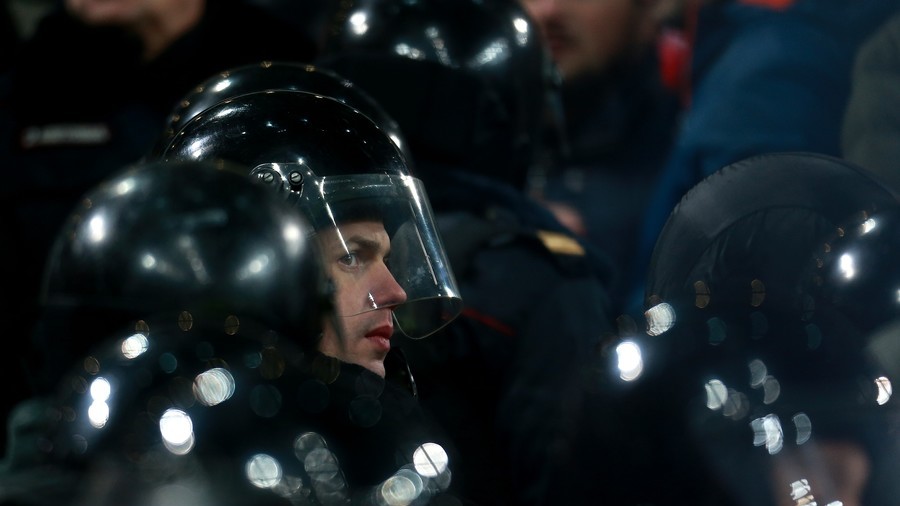 MPs have responded to reassurances that football fans traveling to Russia for the 2018 FIFA World Cup next month will be safe, by calling the experts and diplomats providing the evidence "naive".
The Foreign Affairs Committee heard evidence from football and policing experts, as well as diplomats from the Foreign & Commonwealth Office (FCO), who all expressed confidence in their own preparations and the Russian police's ability to maintain law and order during the competition.
While the committee continuously tried to steer discussions towards the heightened political tensions in the wake of the Salisbury poisoning and the conflict in Syria, the witnesses maintained that "a strong level of cooperation" remained in place between Russian and UK authorities when it came to World Cup security and counter-terrorism.
Deputy Chief Constable Mark Roberts, National Lead for Football Policing, said on Tuesday that Russian organizers want to host a safe tournament.
When MPs told Roberts he was naive he retorted: "I'm basing it on facts and we've got to maintain a relationship with the Russian authorities in order for us to try and work with them, influence and advise their behaviors so they treat our visiting guests in the best possible way."
The committee's concerns over potential violence and the experts naivety was also tackled by Kevin Miles, Chief Executive, Football Supporters Federation, who said that there was cynicism among fans who have regularly traveled to tournaments "about some of the horror stories" peddled in the media before international tournaments.
READ MORE: The Peter Schmeichel Show: Legendary goalkeeper explores World Cup host cities (Volgograd)
"There has always been a media hype around those sort of issues which has not been born out in the experiences we've had," he added.
Clams of naivety were reiterated on Wednesday, when Foreign Office Minister Harriett Baldwin, and other officials from the Foreign Office were challenged on Russia's responsibility to ensure the security of fans.
5 firsts you will see at the Russia 2018 World Cup (PICTURES)
Martin Harris, Director for Eastern Europe and Central Asia, assured the committee that the "main mitigation that we can put in place is to ensure a high level of cooperation between professionals, between the police officers," adding that these relationships had been built during preparations over the last two years and are integral to dealing with any potential violence that may occur.
Like this story? Share it with a friend!