Will he pull out? Boris takes to FOX News to persuade Trump to stay in Iran Nuclear Deal (VIDEO)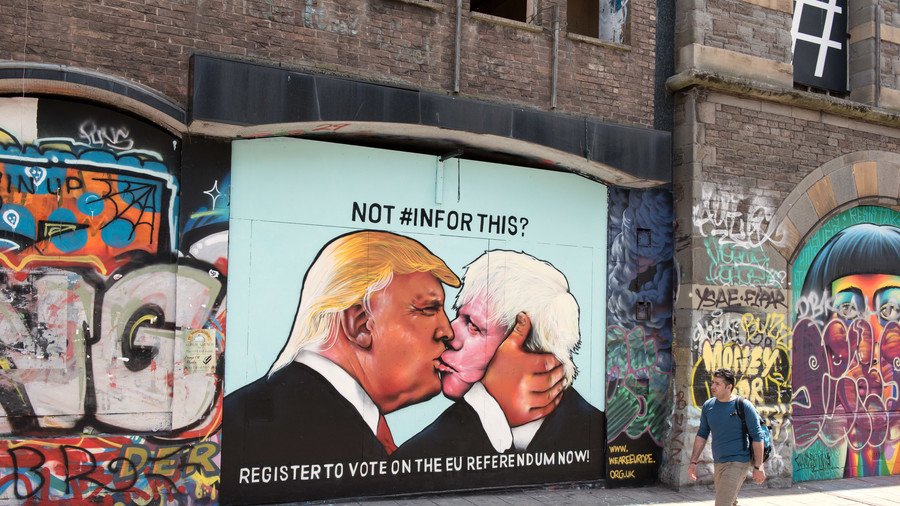 UK Foreign Secretary Boris Johnson has visited the US to persuade President Donald Trump not to "kill" the Iranian nuclear deal. Johnson, who didn't actually meet Trump, took to the television to get his point across.
While France and Germany had their leaders, respectively, address Trump, Prime Minister Theresa May has left the task to her notoriously gaffe-prone foreign secretary.
Speaking on Trump's favorite show, Fox and Friends, the foreign secretary conceded the Republican leader had been right in pointing out the shortfalls of the Iranian nuclear deal, but warned against the grave implications of pulling out of it.
"The President has been right to call attention to it but you have to do that without just throwing the baby out with the bathwater, without scrapping the whole thing. Because if you do that, you have to answer the question: "What next?"
It comes amid concerted efforts from countries across the world to try to convince the US leader to remain a signatory of the agreement, which forces Iran to rid its nuclear capabilities in exchange for a lifting of sanctions.
French President Emmanuel Macron and German Chancellor Angela Merkel have both made trips to Washington to try to persuade Trump in person.
Macron warned: "We could open a Pandora's box. There could be a war, I don't think that Donald Trump wants war."
If you like this story, share it with a friend!
You can share this story on social media: