Theresa May's customs partnership proposal slammed as 'crazy' by Boris Johnson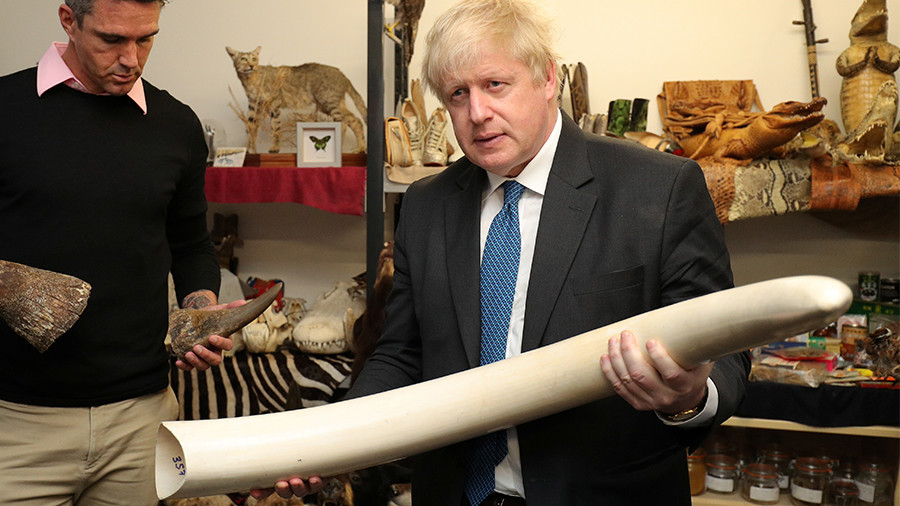 Boris Johnson attacked one of Downing Street's preferences for a post-Brexit customs arrangement, calling the proposal "crazy". The Foreign Secretary said the "customs partnership" would just be a "whole new web of bureaucracy."
In an interview with the Daily Mail, Johnson picked apart the customers partnership - thought to be the preferred option of UK PM Theresa May - telling the paper that such an arrangement would see the UK collecting import tariffs for the European Union (EU). Johnson said the agreement would not see the UK take back control and would restrict Britain's ability to strike trade deals with other nations.
The plan was narrowly rejected by May's cabinet at crunch Brexit talks last week, opposed by Defence Secretary Gavin Williamson and new Home Secretary Sajid Javid. Brexiteers now fear that Downing Street will attempt to re-hash their customs plan under a new name, while attempting to woo Javid and Williamson - who both voted remain - back.
The discarded plan would see officials track shipments into the UK, collecting tariffs for Brussels on goods ending up in the EU. "It's totally untried and would make it very, very difficult to do free trade deals," Johnson said.
"If you have the new customs partnership, you have a crazy system whereby you end up collecting the tariffs on behalf of the EU at the UK frontier. If the EU decides to impose punitive tariffs on something the UK wants to bring in cheaply there's nothing you can do.
"That's not taking back control of your trade policy, it's not taking back control of your laws, it's not taking back control of your borders and it's actually not taking back control of your money either, because tariffs would get paid centrally back to Brussels."
Johnson's comments were made during a trip to the United States. Johnson said a trade deal with the US could not be achieved if the UK remained "in the lunar pull of Brussels", adding that America wanted to see "a confident free-trading Britain able to do its own deals".
At the weekend pro-Remain Business Secretary Greg Clark said anything other than a close customs arrangement put thousands of jobs at risk. On Sunday he insisted that the partnership idea was far from dead. He added a stark warning, stating that thousands of car industry jobs could go if Britain did not stay in some form of customs union.
Think your friends would be interested? Share this story!