'Simple logic suggests there are multiple sources' – Security analyst on Novichok production (VIDEO)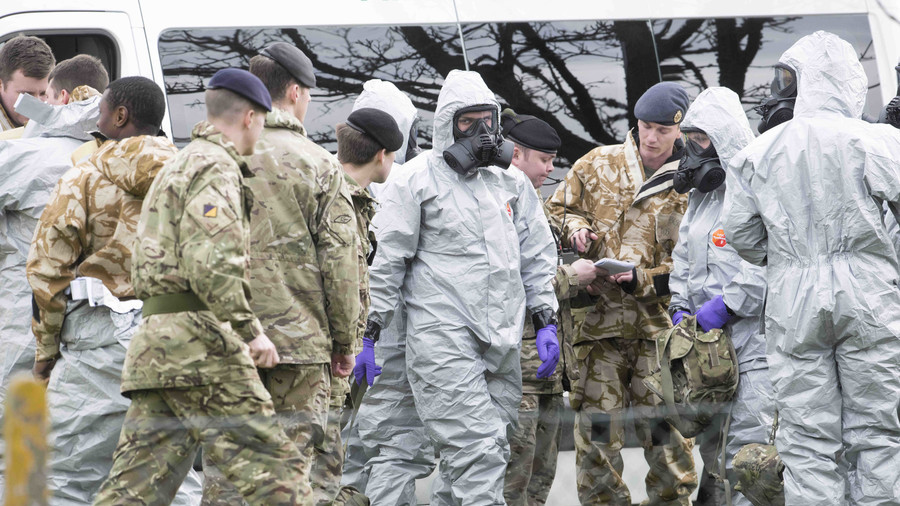 After the revelation that the Czech Republic had quantities of a similar nerve agent to the one used in the Salisbury poisoning, security management consultant Peter Kirkham told RT he'd be surprised if they were the only one.
"If you apply the logic, if one state has got this to use as a weapon, it would be negligent of another state not to try and synthesise some of it, or obtain some of it to then establish to how they can defend themselves against it," he said.
When asked about recent comments by the director general of the UN chemical weapons watchdog, the OPCW, that between 50-100 grams of the substance was used in the Salisbury poisoning, Kirkham said the amount struck him as very high. He added that it didn't sound like a lot, "but it is, in chemical terms, a high amount."
Meanwhile, a statement by an OPCW spokesperson said that the amount of the nerve agent used cannot be established and could be "milligrams rather than grams," which Kirkham said "seems far more realistic."
READ MORE: Czech Novichok claim blows UK's Skripal narrative 'out of water' – academic (VIDEO)
Regarding the investigation itself, Kirkham said discussions over the amount used in the attack "are all a bit of a red herring" and "will not be impacting on the investigating officers in Salisbury."
Like this story? Share it with a friend!
You can share this story on social media: