Czech president admits his country produced Novichok – but British mainstream media remain silent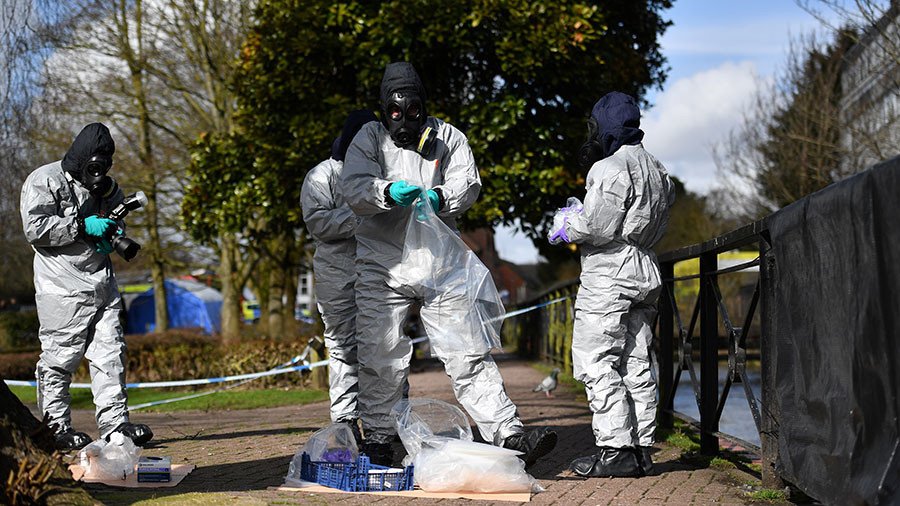 The recent silence in the British media over the poisoning of the Skripals has now stretched to ignoring the president of the Czech Republic's admission that his country has produced Novichok.
Milos Zeman said: "One has to conclude that our country produced and tested Novichok, even though [it was produced] only in small quantities and then destroyed," the Czech leader told the Barrandov TV Channel. "It would be hypocritical to pretend it is not so," he said, adding that "There is no need to lie."
The British government accuses Russia of poisoning Yulia and Sergei Skripal in Salisbury using the nerve agent A230, which has since become known as Novichok. Part of the argument put forward by Prime Minister Theresa May for Moscow's complicity is that Russia is the only country able to produce it. That narrative has remained largely unquestioned within the British mainstream media.
When Russian diplomats suggested that the Czech Republic, alongside Slovakia and Sweden and others including Britain and the US, also had the ability to produce the agent, the media in Britain mocked the assertion, accusing Moscow of putting forward false theories.
At the time of writing, to steal a phrase, the silence is deafening in the reporting on this narrative buster in the British mainstream. What was disingenuous about the reporting on Moscow's suggestion that other nations are able to produce Novichok, was the idea that Russia was assigning specific blame to those countries. The reality is that Moscow was just suggesting that it's incorrect to say only Russia is able to produce this specific nerve agent.
Zeman, the head of state of a European Nation, has now backed up that assertion, but that is still not compelling enough for the British media to report, even as a simple quote.
It is true to say there is a curious silence over the Skripal poisoning in recent weeks. In the weeks following the incident in Salisbury, the media was full of speculation and demands for revenge on Russia. Now there is very little.
One of the biggest questions is… what happened to Yulia Skripal after she was discharged from hospital?
Like this story? Share it with a friend!
You can share this story on social media: