Bonfire 'explosion' causes panic, injuries at Jewish celebration in London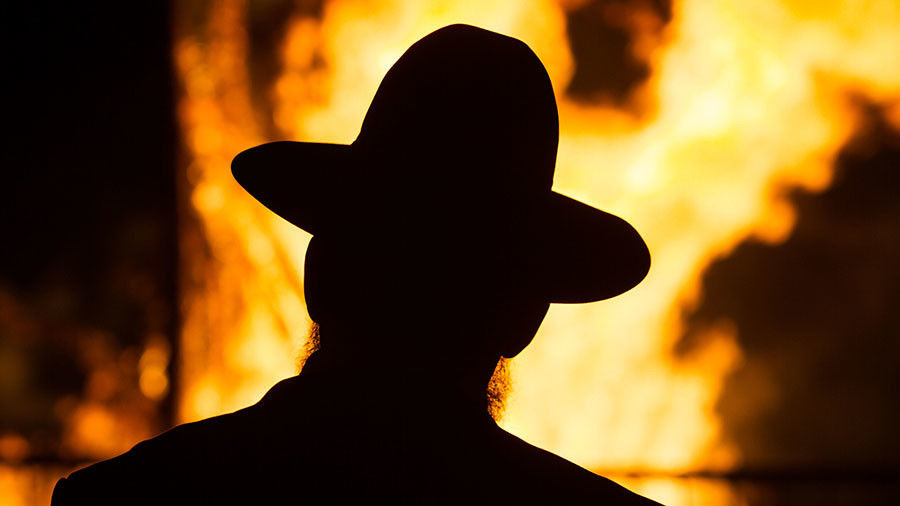 A huge fireball was set off during a Jewish celebration in London's Stamford Hill, leaving at least 10 people injured after a preacher condemned mobile phones and some were reportedly thrown into the pyre.
The incident, which was caught on camera by multiple witnesses, happened during the traditional Jewish bonfire festival of Lag BaOmer. As the bonfire violently erupted in flames, people shrieked and trampled on one another as they tried to escape, according to witnesses cited by Jewish outlet Yeshiva World News.
Initial reports said that up to 30 people were injured and several were hospitalized, but Hackney Police has so far confirmed only 10 injuries, saying that none were serious. They also ruled out criminal intent.
It wasn't immediately clear what caused the fire to go out of control. Witnesses confirmed that the apparent blast followed a speech by their religious leader. He was warning the community about the dangers of smartphones, and threw some mobile devices into the bonfire as a demonstration of his words. There's been no confirmation, however, whether the blast was caused by those mobile phones. Another witness suggested that the huge fire was caused by fuel that was used to start the bonfire.