10th Brexit defeat in Lords: Tory government loses vote over Irish border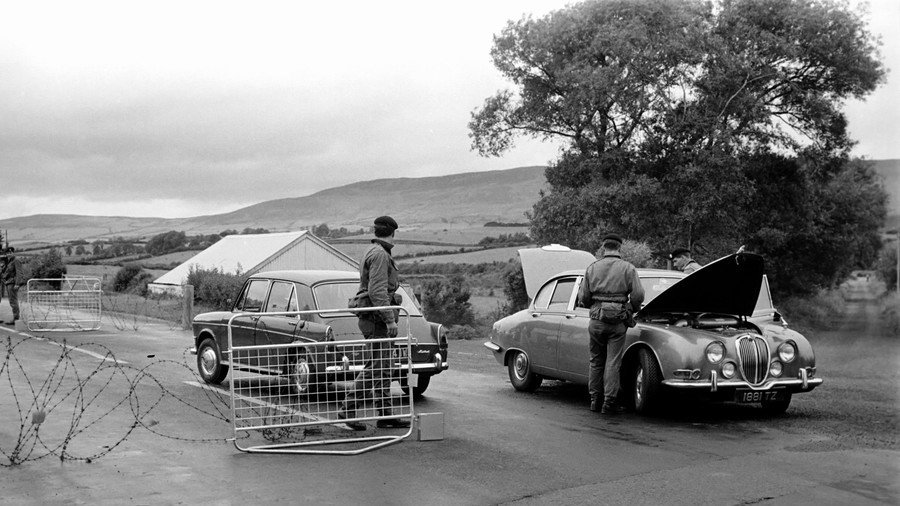 Theresa May's government has been defeated on a Brexit vote for the tenth time in the House of Lords, on a measure that would protect the existing 'soft border' between the UK and Ireland.
In the preparations for Britain's impending withdrawal from the European Union, there have been serious questions about the future of the Northern Ireland border.
The Good Friday agreement, reached in 1998, part of conflict resolution negotiations that ended decades of sectarian violence, tore down barriers and ended armed border patrols and checkpoints in the region. However, there have been suggestions that a 'hard border' could be restored, due to the current Brexit legislation on the table.
READ MORE: There will be no Brexit: Irish border mess shows why clean UK break is impossible
In a vote on Wednesday, the House of Lords voted 309 to 242 in favour of amendments to the European Union Withdrawal Bill. It means that, when it comes to Brexit, the UK parliament must not act in a way that contravenes the Good Friday agreement.
The defeat is the tenth time the House of Lords has asked that changes be made to the Conservative government's proposals for Brexit.
Labour's Shadow Brexit Minister, Jenny Chapman, said the vote "sends a clear signal to the government that they must urgently find a solution to the Northern Ireland border."
She added: "Ill-conceived compromises and unrealistic technological solutions are simply not good enough. The government's failure to act is holding back the Brexit negotiations and creating deep uncertainty for communities in Northern Ireland."
Earlier, Labour peer Peter Hain backed the continuance of a soft border, warning that, while the current border in Northern Ireland was a remarkable achievement, it remains a 'fragile' area.
READ MORE: 'She's waiting for instructions from Trump': Jeremy Corbyn slams Theresa May over Syria dithering
"As a line of soft integration between the UK and the Irish jurisdictions, the Irish border has faded into relative insignificance, allowing Irish and British citizens, nationalists and unionists, both to feel comfortable in Northern Ireland given the bitter sectarian violent history," he said.
"But it is also a fragile one. And we ignore that at our peril."
UK Prime Minister Theresa May has previously insisted that the Conservative Party are not in favor of a hard border in the region.
If you like this story, share it with a friend!
You can share this story on social media: