Sajid Javid appointed as new Home Secretary, Downing Street announces
Published time: 30 Apr, 2018 09:31
Edited time: 1 May, 2018 07:36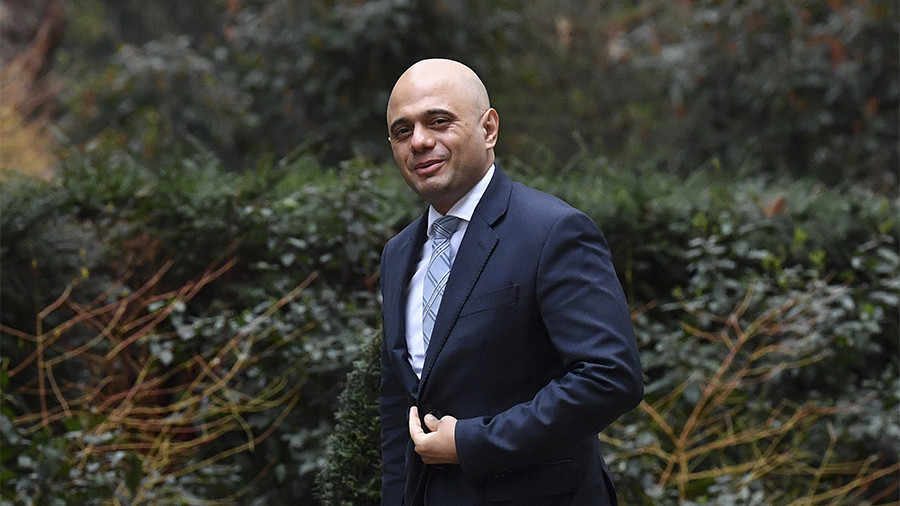 Sajid Javid has officially been named as the new home secretary, to replaced Amber Rudd following her resignation over the Windrush scandal.
Javid, who was formerly secretary of state for communities and local government, took to Twitter last night to express his sadness over the departure of his colleague. 11 hours later, Downing Street confirmed Javid's promotion.
Downing Street also revealed that Penny Mordaunt will take over Rudd's responsibilities as minister for women and equalities, and James Brokenshire will become housing and communities secretary.
READ MORE: UK Home Secretary Amber Rudd resigns amid migrant removal targets scandal
An official statement from Number 10 confirmed Javid's appointment. "The Queen has been pleased to approve the appointment of the Rt Hon Sajid Javid MP as Secretary of State for the Home Department," the statement said.
Javid, a former banker and a second generation migrant, will replace Rudd as Home Secretary following her Sunday night resignation. Rudd resigned in a letter to UK PM Theresa May, stating that she "inadvertently misled" MPs over what she knew about immigration targets in the wake of the Windrush scandal that has rocked parliament in recent weeks.
Rudd's departure comes on the same day that the Guardian published a private letter to Theresa May from Rudd in January last year, in which she outlined her "ambitious but deliverable" target to deport 10 percent more illegal immigrants over the "next few years."
The MP denied having any knowledge of the use of deportation targets as recently as Friday night, when she took to Twitter to state that she would not be resigning, so as to "ensure immigration policy is fair and humane."
Rudd insisted she was not aware of the use of "specific removal targets" in the Home Office, but conceded in her apologetic statement that she should have known. She was due to make a statement about the scandal in Parliament on Monday.
READ MORE: Home Office 'socialism' triggered Windrush scandal – Jacob Rees-Mogg
Last week, a leaked internal document revealed that the Home Office did have targets for the removal of illegal migrants. The document discussing such targets had been copied to Rudd's office, however, in her Twitter statement Rudd claimed she didn't see the notice, but she admitted that it was copied to her office "as many documents are."
Rudd reportedly phoned May on Sunday evening to reveal her intention to step down, with a spokesman for No. 10 later announcing that the PM accepted her resignation.
If you like this story, share it with a friend!