Tory TERF? Cabinet minister Liz Truss under fire for retweeting praise of 'anti-trans' group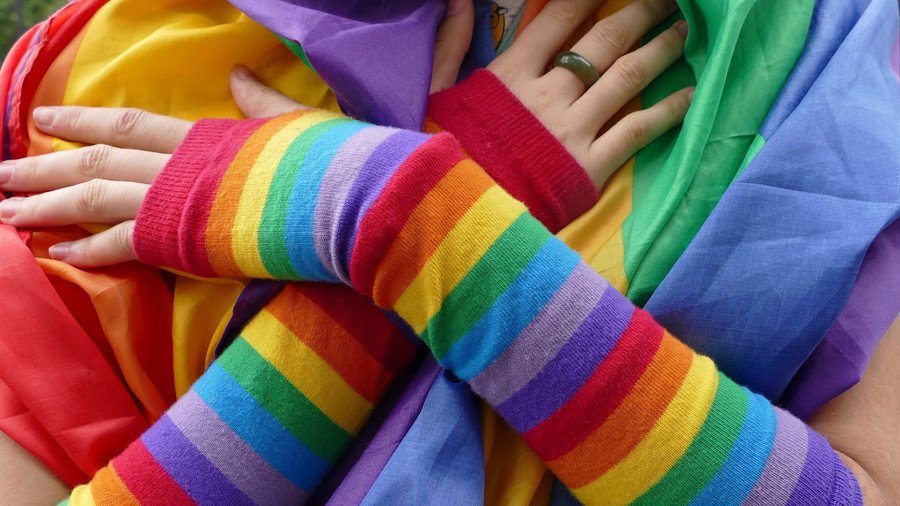 A cabinet minister has been accused of being a "TERF" after she seemingly endorsed a feminist parenting group which has come under intense scrutiny over accusations of transphobia.
MP Liz Truss, chief secretary to the Treasury, is facing a barrage of criticism after she retweeted an article from right-wing magazine the Spectator which praised Mumsnet – an online forum which Pink News claims is led mainly by anti-trans feminist women. The article praised the group for allowing users to "question the tenets" of transgenderism – such as whether "self-defined gender trumps biological sex."
Sharing the article, Truss tweeted:
Mumsnet boss Justine Roberts has dismissed allegations against the platform of transphobia, branding critics "thought-police." She also clarified that the site is "prepared to take any potential advertising hit" rather than clamp down on Mumsnet contributors.
Truss' comments are likely to enrage her boss, Prime Minister Theresa May, who in October 2017 said her government is "determined to eradicate homophobic and transphobic bullying."
The endorsement comes after a whistleblower last week alleged that Mumsnet staff had failed to act against users' transphobic hate speech and their calls for a new Section 28, the infamous law imposed under former PM Margaret Thatcher which banned the promotion of homosexuality in schools. Now repealed, the law stirred so much backlash that former PM David Cameron apologized over it in 2009.
Delia Johnston, an activist for trans sportspeople, slammed Truss' tweet, before branding the cabinet minister a "terf in disguise" – referring to so-called 'trans women exclusionary feminism,' a controversial subculture of feminism.
"She is giving kudos to Mumsnet who are particularly vicious on this particular front. Truss could be investigated for backing a group that is effectively advocating violence against the transgender community. She may be a terf in disguise," she said, the Daily Mail reports.
If you like this story, share it with a friend!
You can share this story on social media: