EU free trade agreement post Brexit 'overwhelmingly probable' – David Davis
Published time: 25 Apr, 2018 11:29
Edited time: 26 Apr, 2018 08:36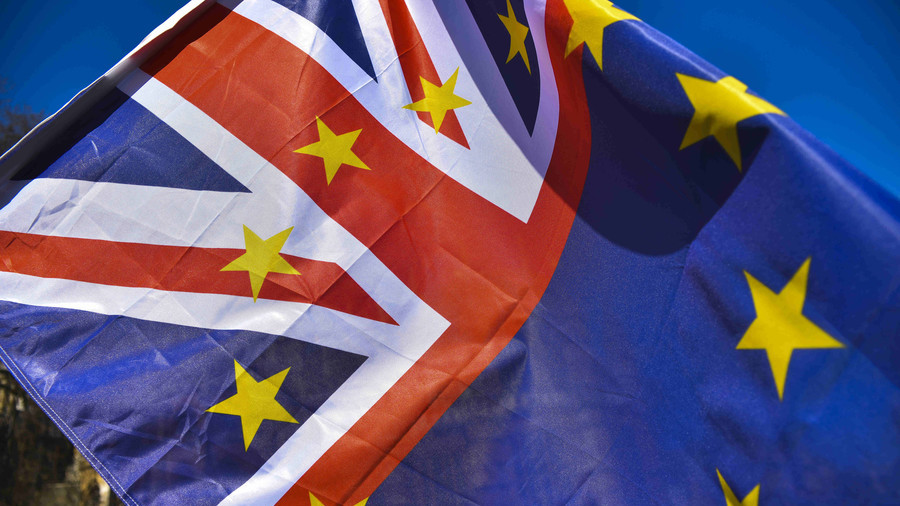 Brexit minister David Davis has told a parliamentary committee that an agreement on a future free trade deal with the EU after Brexit is "overwhelmingly probable."
"I think the free trade agreement ... I think that's the massively, overwhelmingly probable outcome," Davis said. In the parliamentary hearing, the Brexit minister also said that the government wants to conclude the trade treaty with the European Union before March 2019 – the UK's planned exit date.
Britain has said that it will drop out of the EU single market and customs union after Brexit. According to the bloc, the only possible framework for future cooperation between Britain and the EU is a trade deal. Despite previous negotiation deadlocks, the EU has said it is open to discussion.
"A customs union would change the dynamic between Britain and the EU. It would show that the British really do want to stay close to Europe," a senior EU diplomat told Reuters in Brussels. "If they did do that, I think the EU could be quite responsive."
The EU's Brexit negotiator Michel Barnier described the bloc as "flexible, never dogmatic" and "open for business."
"If the UK's red lines were to evolve, the [European] Union would be prepared to reconsider its offer," he said. "It is now up to the UK to come up with its vision for the future, which should confirm the UK's red lines or adapt them."
If Britain remains in a customs union with the EU, it would make commerce with the bloc easier. It could also potentially avoid the return of a hard border in Ireland, although it would limit the government's ability to strike trade deals with other nations.
Brexit coordinator of the European Parliament Guy Verhofstadt reiterated that Davis' boss, UK Prime Minister Theresa May, has been adamant that the UK would not remain in a customs union with the EU. "The prime minister is absolutely clear: we are leaving the customs union and will be free to strike our own trade deals around the world," he said.
Think your friends would be interested? Share this story!