ICYMI looks into NBC's surprise discovery of alleged links to RT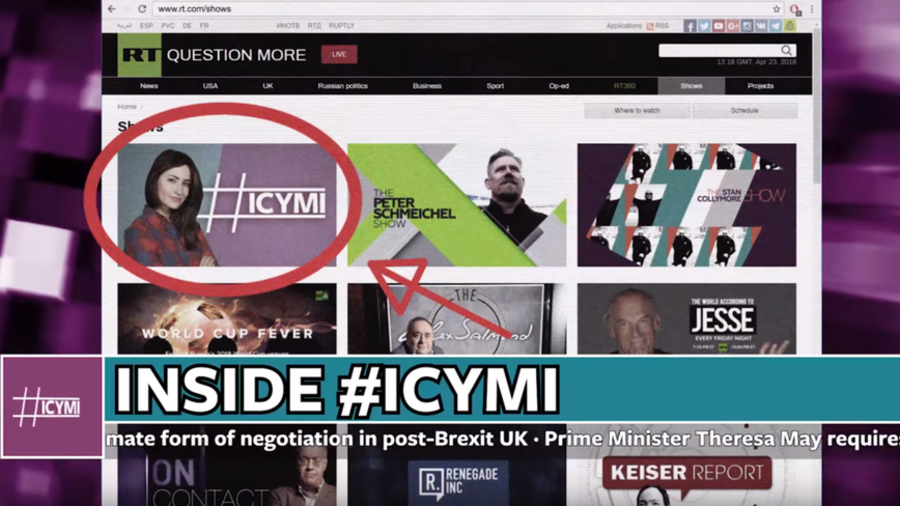 NBC has gone to truly great lengths to reveal the well-hidden link between the #ICYMI show and RT. ICYMI decided to surpass NBC's efforts and conducted its own exclusive inside investigation.
American journalists made an incredible effort to eventually uncover the hidden ties between ICYMI and RT, admitting they only managed to do so thanks to the registration info of ICYMI's website. Apparently, looking through the shows section on RT.com is not a suitable way for real investigative journalists.
Following the groundbreaking discovery, NBC rushed to brand the YouTube channel a "BuzzFeed knock-off" and "propaganda for millennials." In response, ICYMI offers an exclusive behind-the-scenes look at the social media project, which completely blows the lid off ICYMI's connection to RT and offers an array of refreshing new Russia labels to pick from for some serious future journalistic job.
For more, follow #ICYMI on Facebook, Twitter, Instagram and YouTube.