Cambridge Analytica: Aleksandr Kogan seeks to play down scandal in fake-news inquiry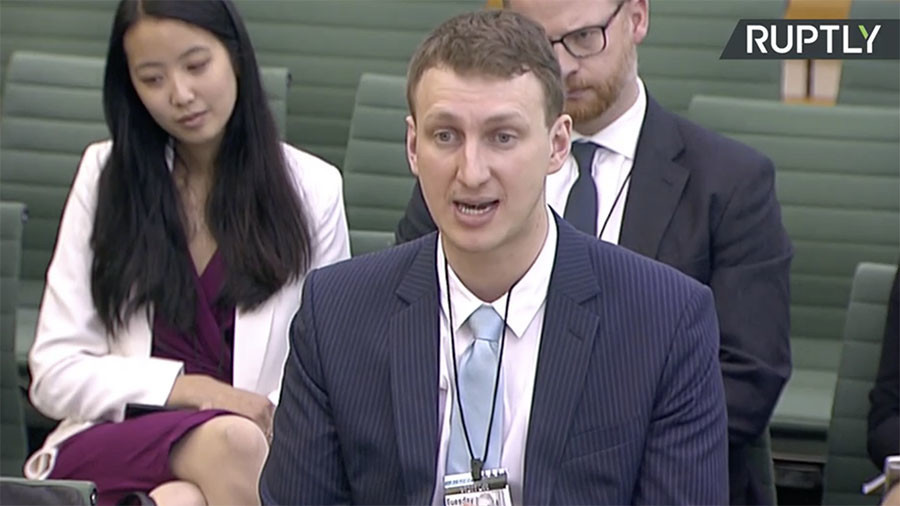 Cambridge University researcher Aleksandr Kogan, creator of the app that harvested data from the accounts of millions of Facebook users for Cambridge Analytica, is giving evidence to the Commons committee investigating fake news.
Kogan, a social psychologist and academic, told the fake-news inquiry in his written statement that his "work focuses on wellbeing, kindness, and compassion." He told MPs that in order to study these topics, he and his lab uses a variety of methods "including surveys, behavioral studies, and social media."
The Cambridge academic told the Commons committee that Facebook handed data over to him for research purposes, which eventually inspired a personality quiz app to compliment the dataset handed over by the social media giant.
Despite his status as an academic at one of the world's leading universities, Kogan insisted to the DCMS committee that the data collated and handed over to Cambridge Analytica's parent company SCL were highly inaccurate.
"One of the biggest points of confusion has been how accurate the personality scores we provided to SCL were," Kogan told the fake-news inquiry. "The truth is that the scores were highly inaccurate. We estimate that we were right about all five traits for about one percent of the people – in contrast, we were wrong about all five traits for about six percent of the people."
The academic proceeded to tell the Commons committee how he met Cambridge Analytica whistleblower Christopher Wylie. "I was first introduced to SCL through a PhD student at [University] of Cambridge in February 2014," Kogan said. "He introduced me to Chris Wylie, who represented SCL at the time."
READ MORE: Cambridge Analytica-linked Kogan collected Facebook users' private messages
Kogan told the fake-news inquiry that after Wylie left SCL he tried to get Kogan to work with his new company, but Wylie "did not honor his side of the agreement," and the relationship broke down. Kogan added that he was never paid personally by SCL.
"Throughout 2013, Facebook provided me with several macro-level datasets on friendship connections and emoticon usage. These datasets were aggregated, typically at the country level (e.g. number of friendship connections between USA and UK)," he said.
Approximately 5,000 to 15,000 survey participants logged into Facebook through the CPW Lab app – named after Kogan's Cambridge lab. Their data was collected in a manner to keep participant's identities anonymous, but also collected information that members of the participants' Facebook friend networks had shared with the participants. Kogan confirmed that this data included demographic information and the 'pages' that participants' Facebook friends had publicly liked.
For a few academic studies, Kogan told the Digital, Culture, Media and Sport Committee that the details of private messages were also collected. He ensured that personal messages were only collected from participants who had explicitly consented, and not from their friends or contacts. "We made it explicitly clear in the consent form at the beginning of the study we would be collecting this information," he told MPs.
Evidence given by Kogan was set to follow a second round of testimony from the now-suspended bigwig of the notorious data-mining firm, Alexander Nix. Instead, Nix ducked the UK government's inquiry last week by using the criminal investigation he is now under as a shield to excuse him from attending the grilling by UK MPs.
Nix's lawyers have told the fake-news inquiry that he will not – and cannot – "give evidence [on April 18] as a consequence of him having been served with an information notice and being the subject of a criminal investigation by the Information Commissioner's Office," fake-news committee chair Damian Collins said. The inquiry is now considering issuing Nix with a summons.
Cambridge Analytica will respond to the DCMS inquiry during a press conference at 3pm.
Think your friends would be interested? Share this story!
You can share this story on social media: