Corbyn set for showdown with Jewish groups that led protests against him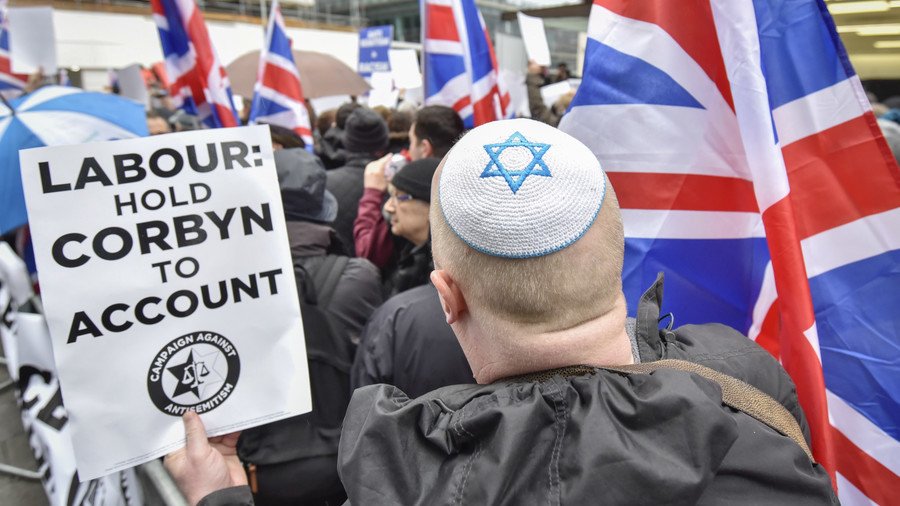 Jeremy Corbyn is set to face-off with Jewish leaders, weeks after they led protests against him, accusing him of failing to act against anti-Semitism and allowing pockets of anti-Semitism in the Labour Party.
The Jewish Leadership Council and Board of Deputies of British Jews, which will meet with Corbyn today, delivered a letter to the Labour leader in late March, condemning his "systematic failure to understand and deal with anti-Semitism." The groups believe that Corbyn has been slow to act on the recommendations of the 2016 Shami Chakrabarti inquiry into anti-Semitism within the party.
The Jewish groups want disciplinary cases expedited and elected officials thrown out if they share a platform with anti-Semites. Labour has said there must be "zero tolerance" of anti-Semitism within the party.
Last month, Corbyn apologized for "pockets of anti-Semitism" in the party, and stated that he wanted to "rebuild" confidence among Jewish groups. He was also slammed by some in the Jewish community for spending Passover with members of left-wing group Jewdas in his Islington constituency.
He has condemned anti-Semitism on many occasions but his critics, including many of his own MPs, have called on him to back up his words with actions, including by expelling former London mayor Ken Livingstone. The ex-mayor was suspended from the party in 2016 for claiming that Hitler supported a Jewish homeland in the 1930s.
READ MORE: Corbyn attends left-wing Jewish group's Passover event... and is attacked regardless
Co-chair of Jewish Voice for Labour Jenny Manson said the report should be fully implemented but there should "not be a witch-hunt." While Manson said it was a "misery and tragedy" that some MPs have "received nasty anti-Semitic comments," she suspected that the majority of such comments had been made on social media. She told BBC Radio 4's 'Today' program that "it has not been properly worked out" who made the remarks.
Referring to the "Enough is Enough" demonstration organized by their groups, leaders from the Jewish Leadership Council and Board of Deputies of British Jews wrote: "Last month's protest was a necessary moment of catharsis, as painful for Labour as it was for our community, but we cannot now return to 'business as usual.'
"We need this to be a genuine turning point and will do everything we can to make it so. We can achieve this together if Mr Corbyn can fulfil his pledge to be our 'militant ally' in the fight against anti-Semitism and demonstrate his understanding that what is now needed is firm action and not just words."
The meeting will also be attended by Labour's recently appointed General Secretary Jennie Formby.
Think your friends would be interested? Share this story!
You can share this story on social media: