Another person accused of being 'Russian troll' by Times newspaper for non-mainstream views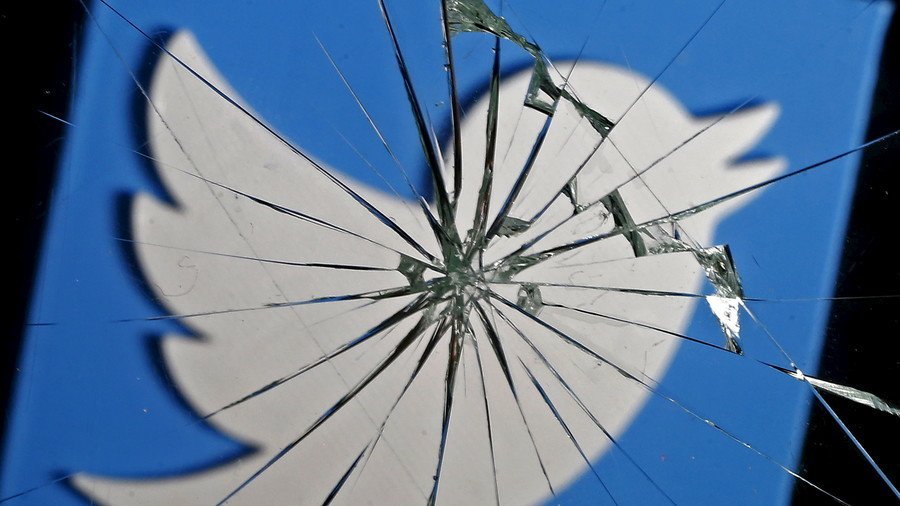 Another day, another troll accusation – Twitter user Citizen Halo has taken to social media to lash out at the MSM after a hit piece suggested that she was not a "Finnish activist," but actually a Russian troll.
Calling her motives and, apparently, location into question, in an article headlined "Skripal trolls mobilised to spread 'news' of bombings," reporters for the Times queried the legitimacy of a person who could question the accepted narrative on both the Skripal poisoning and the recent strikes on Syria.
"If you read this smear piece of me from the Times, you find the source of false info that us (sic) accused are allegedly 'Russian trolls' came from Atlantic Council's Ben Nimmo. Bellingcat's Higgins is his collegue (sic)," Citizen Halo said.
Unlike @thetimes lazy UK govt stenographers claim I am not a 'Russian troll' but a rebel anti-war grandmother from Finland. Which would have been easily checked as I have been in twitter plus 9 yrs and frequently send snapshots of my life pic.twitter.com/3DhLYp4RDI

— Citizen Halo 🇫🇮🐦 (@haloefekti) April 21, 2018
Analysis from the Pentagon last week suggested a 2,000 percent increase in Russian-sourced "disinformation" being spread online since the UK, US, and France launched cruise missile attacks on Syria.
It was not immediately clear what the evidence of an increase was based on, and what figures were being used as a guide.
However, as a result, the mainstream media has seized upon some pro-Russia Twitter accounts, questioning their legitimacy and motives by labeling them either as trolls or bots due to their non-mainstream, inconvenient views.
So far all the cases we know have proved to be false identifications. Not a single actual 'Russian trolls' but independent citizen thinkers from Australia, Lebanon, Finland, UK, Sweden @rixstep... Nimmo, Higgins know nothing, clueless pro-war propagandists

— Citizen Halo 🇫🇮🐦 (@haloefekti) April 23, 2018
Twitter user @Partisangirl was called a Russian bot by the Guardian, but responded with a picture of herself, and revealed that she is a journalist and her real name is Maram Susli. She tweeted that she is in fact a living human being and not a bot – as claimed by UK government officials.
She said: "I AM Human. I am not a machine! I bleed red. My name is Maram Susli and I am a journalist. This is how far the #FAKENEWS has come."
READ MORE: 'I am human, I bleed red': Twitter user hits back after UK govt accuses her of being 'Russian bot'
Another account reportedly identified was @Ian56789, which sent 100 posts a day during a 12-day period from April 7, and reached 23 million users, before the account was suspended. However, Sky News appears to have contacted the once-again human owner of that account. He also seems to fit the profile of being targeted for government accusations due to his non-mainstream views on major issues.
To kick off the interview, Sky reporters asked Ian – failing to providing a surname – straight out if he was a Russian bot. "That is a 100 percent total lie and fabrication from the UK government," was the obvious answer from the very human-looking Ian.
This is not the first time Twitter users have been accused of being at the behest of the Kremlin to spread Russian propaganda. @didgery77332nd, also known as 'Smoo,' was accused in November 2017 of being a "Russian troll" by crowdfunded journalism outlet Byline, which had concluded that it was fair to say that Smoo was a "foreign-based troll pushing Russian messaging."
Embarrassingly for Byline, it turned out that @didgery77332nd was in fact a security guard from Glasgow.
Have you been accused of being a Russian troll? Get in touch with us at feedback@rttv.ru to tell your story.
You can share this story on social media: