'Even Cold War did not come to this': Moscow slams US after Bolshoi ballet dancers denied entry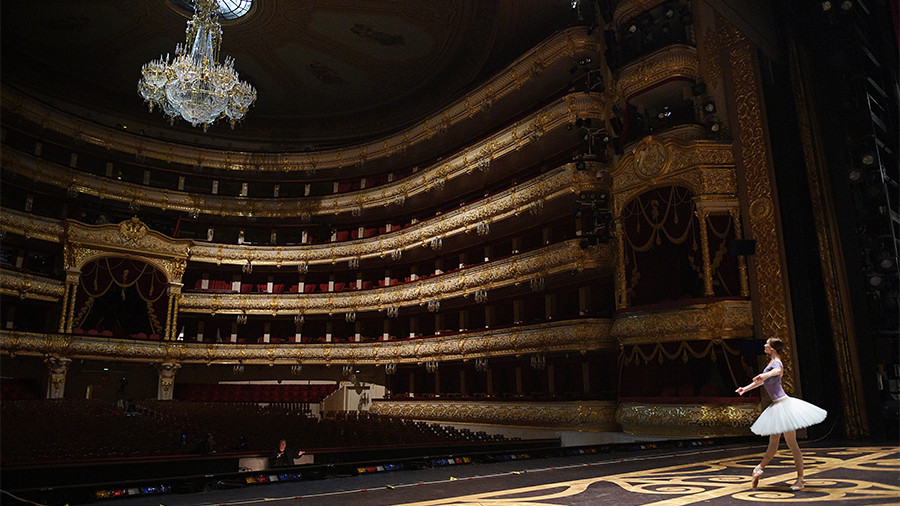 Washington is trying to "fence off" Americans from Russians with a "visa wall," the Russian Foreign Ministry said regarding the visa denial of Russian Bolshoi Theater performers.
Moscow has slammed the US for "artificially" creating conditions to halt the issuance of visas. "Even during the Cold War it did not come to this," the Russian Foreign Ministry said in a statement on Saturday, adding that art has always served for easing tensions and "melting the ice of distrust."
Now "influential forces" in the US, which are preoccupied with trying to pressure Russia, "do not stop at anything," the foreign ministry said. "They are trying to fence off Americans from Russians with a visa wall, as we've said before, making trips of our citizens to the USA practically impossible," according to the statement.
Olga Smirnova, a prima ballerina at Russia's famous Bolshoi Theater, and another Bolshoi dancer, Jacopi Tissi, were due to perform at the Lincoln Center on Monday. However, the US Department of Immigration denied visas for both. "We are very disappointed with this decision which is the same type of visa we ask for and receive each time for our artistes," event organizer Eve Hodgkinson said, as cited by AFP.
Linda K. Morse, chair of Youth America Grand Prix which is hosting the gala where the Russian ballet dancers were due to perform, told the New York Post-affiliated Page Six website that she can't understand the motivation of the US authorities. "One interpretation is that it's political. That's my knee-jerk reaction, but I can't figure out why — other than that they're Russian. But it doesn't make any sense," she said.
The Bolshoi Theater told Reuters in an email that the problem may lie not in political tensions, but in a technical issue. "Since the work visa was also not issued on time for Jacopo Tissi, an Italian national, we would like to think that this was related to procedural formalities and not to the current political tensions," the theater's press office said.
The incident comes amid a renewed escalation in tensions between Moscow and Washington following the poisoning of former double agent Sergei Skripal and his daughter in Salisbury, UK. In late March, in a tit-for-tat response, Russia expelled some embassy and consulate staff of countries which earlier ordered Russian diplomats to leave. The US was among the first nations to react, expelling 60 Russian diplomats and closing the Russian Consulate in Seattle.
This comes on the back of a series of US-imposed sanctions against Moscow under various pretexts since 2014, which include Russia's reunifications with Crimea, its claimed interference in the Ukrainian conflict, and accusations of meddling in the 2016 US presidential election.
Think your friends would be interested? Share this story!
You can share this story on social media: