MPs form yet another committee to tackle 'Russian problem'
Published time: 20 Apr, 2018 10:53
Edited time: 21 Apr, 2018 14:32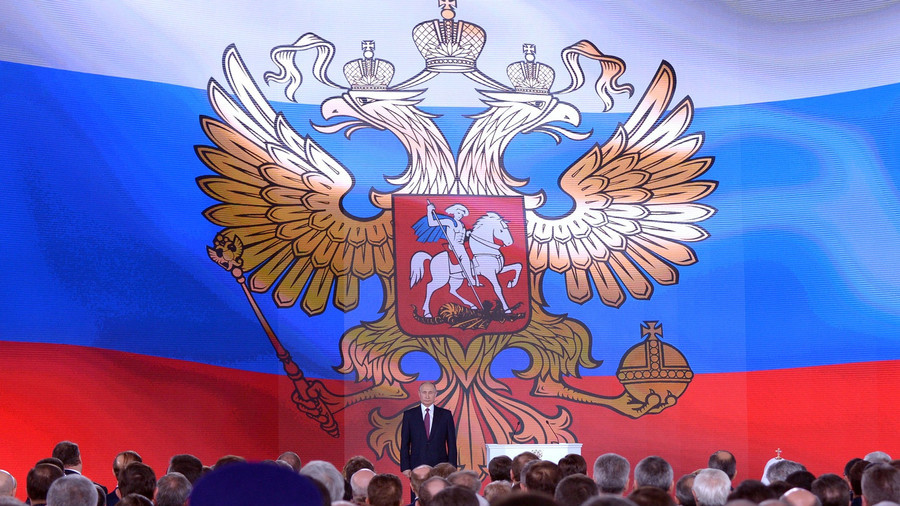 Senior UK MPs are forming a 'brains trust' to make sure they are fully prepared for perceived threats coming from Moscow. The chairs of six other committees looking at issues such as foreign affairs and fake news will be included.
The head of the Foreign Affairs Committee, Tom Tugendhat, who said the Skripal poisoning was "if not an act of war … certainly a warlike act by the Russian Federation," will lead the 'Russia Co-ordinating Group'. He's been a prominent hawk in debates about Russia.
"The idea is to coordinate our inquiries so we work together and do things that overlap and make sure we don't miss anything out," Tugendhat said. "We want to produce a system of work that answers the malign influence we are seeing in a collective way from Russia."
Bob Seely, a Conservative MP and expert on Russian warfare, will act as the secretary of the committee. He told MPs: "If select committees investigate individual elements without an appreciation of the greater whole, they risk failing to see a bigger picture."
The other bodies involved in the new group are the Defence Committee, the Treasury, the Joint Committee on the National Security Strategy, the Home Affairs Committee, and the Digital, Culture, Media and Sport Committee – the latter of which has also been nicknamed the 'fake news' committee.
The fake news committee has looked under every figurative rock in attempts to find evidence of Russian interference in Brexit – sometimes twice. The second time Facebook was requested to investigate into supposed Brexit tampering, the social media company's UK policy director, Simon Milner, sent a letter to the committee saying Facebook had been unable to "identify clusters of coordinated Russian activity around the Brexit referendum that were not identified previously." That came after the committee had refused to accept the conclusions made by the social media giant the first time around. Twitter has also told the committee it cannot find evidence of Russian influence in the Brexit vote.
Russian Foreign Minister Sergey Lavrov said earlier this week that relations between Moscow and the West were worse than at the time of the Cold War, following the alleged chemical weapons incident in Syria and the spy poisoning in Salisbury, UK.
As well as the Russian and Syrian governments, multiple sources within the UK have cast doubt on recent alleged chemical attacks in Syria, including an ex-army chief who questioned claims that Syrian President Bashar Assad used chemical gas against his own people in Douma. Russia has also repeatedly denied any involvement in the poisoning of former double agent Sergei Skripal and his daughter in Salisbury, and has called for an open and transparent investigation.
Think your friends would be interested? Share this story!