The Great Russian Bot Panic: Is evidence of no evidence finally changing minds?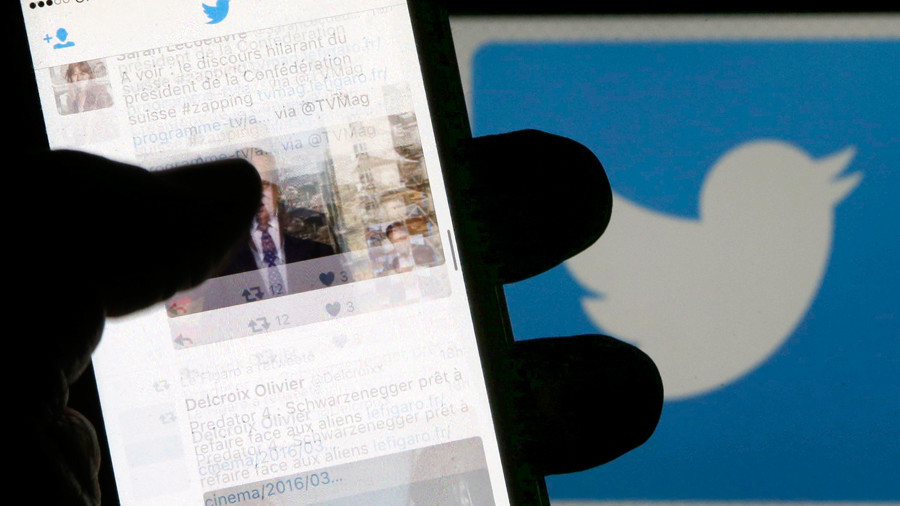 There are just the merest signs that common sense may be making a rare appearance in the debate around the Great Russian Bot Panic. Some unlikely sources have even suggested perhaps Russian interference is not behind everything.
A mixture of healthy skepticism and a lack of evidence looks to be shifting the debate around just how much influence alleged Russian bots on social media have on such political phenomena as Brexit or Trump.
It may have the uncomfortable effect of forcing nations like Britain and America to face up to the realities of their current political situations. The idea of Russian bots and Russian interference has become a convenient crutch to avoid responsibility.
Just to pick a few examples, The Guardian in the past week has run a column titled "The Hysteria over Russian bots has reached new levels" and the Washington Post ran the headline "The US political conversation is not and probably never was driven by Russian social-media bots." I'm not saying the conspiracy theories have been put to bed, but at least there are glimpses of a more rational debate.
Perhaps most significantly, an investigation comes from the World Editor of Buzzfeed News Miriam Elder, who has published an article titled "Stop Blaming Russia for Everything."
The significance is not just the content of the story, but the author. Elder is regarded in some circles as a high-profile member of the anti-Putin western press pack; certainly it's a safe bet that she won't be writing any glowing profile pieces on the Russian president soon. Buzzfeed took a proud 8th place in RT's highly scientific Top 10 Russophobes list last year.
READ MORE: Russophobia: RT rates the top 10 Kremlin critics & their hilarious hate campaigns
Apologies to Elder, by the way. She will be mortified that RT is reporting on her article. In her piece she echoes a sentiment RT has been attempting to get across for some time about the mythical influence of alleged Russian bots in American politics. To quote Elder "This is, not to mince words, total bullshit."
She goes on to say "The thing is, nearly every time you see a story blaming Russian bots for something, you can be pretty sure that the story can be traced back to a single source: The Hamilton 68 dashboard, founded by a group of respected researchers, including Clint Watts and JM Berger, and currently run under the auspices of the German Marshall Fund."
Elder interviewed Clint Watts, and quotes him as saying "I'm not convinced on this bot thing." As she points out, this is one of the people most responsible for popularizing the idea of Russian bots in the first place.
The dashboard described above "monitors 600 Twitter accounts linked to Russian influence efforts online". Watts is quoted by Elder in her article as saying "there are certain times when it does give you great insights, but it's not a one-time, I look at it for five seconds and write a newspaper article and then that's it. That doesn't give you any context."
Elder herself suggests that "Everyone seems to want to believe that Russian trolls are ruling the internet." That does appear to be true of the ongoing investigation of Britain's Committee on Digital, Culture Media and Sport, which is looking under every figurative rock to find evidence of Russian interference in Brexit, sometimes twice.
Facebook's UK policy director Simon Milner sent a letter on Wednesday to the committee, saying the social media giant had been unable to "identify clusters of coordinated Russian activity around the Brexit referendum that were not identified previously."
This was the second letter Facebook has sent to the inquiry into fake news, saying they could find no evidence of Russian activity. A sign of how deep the current narrative is entrenched is that Damian Collins MP who is heading up the investigation simply refused to accept the conclusions of the first letter.
Twitter has also told the committee it cannot find the evidence it wants. What is often overlooked is that the giant social media companies have not appeared to voluntarily support the Russian influence narrative, and they are the ones with access to the evidence.
In February a UK based PR firm named 89up published a study which seemed to provide those who want definitive proof of Russian interference in Brexit with all they could wish for.
It wasn't. We were researching Russian bots, and admittedly found little. We kept coming across your articles. Hence research. You should be flattered by our praise of your organic reach. We will continue to disagree on our conclusions for policymakers.

— Michael Harris (@mjrharris) February 14, 2018
It was obvious though that the self-acknowledged pro-EU group was spinning its conclusions to fit the message, as was more or less admitted by the chief executive of the group. Its claim that Russian outlets like RT were more influential on Twitter than the official campaigns pushing for Britain to leave the EU could not actually be proven based on their data.
Perhaps something could be read into the fact that 89up also has not made public the data it used to make its laughably alarmist conclusions. The 89up report failed to answer the following questions that Elder posed in her article: "Did Russian troll efforts influence any votes? How do we even qualify or quantify that?"
A lot of people dipping in and out of this debate may be surprised to learn that actually, there is no definitive evidence, and those with access to the real numbers are the biggest cynics of all.
If you like this story, share it with a friend!
You can share this story on social media: