Bleak reality of UK's poorest families revealed: Households without power & food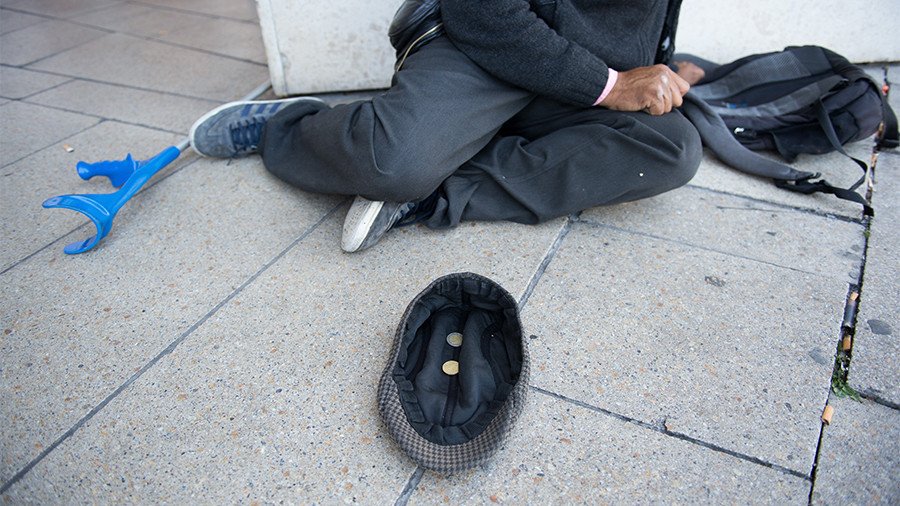 Many British families have no electricity and some are going without meals – purely because they can't afford it. Two surveys have revealed the harsh truth of living below the poverty line, raising questions for the government.
Citizens Advice and the Living Wage Foundation have revealed just how hard it is for those struggling across the UK. According to Citizens Advice, as many as 140,000 households are without power because they can't afford to top up their prepay meters.
Citizens Advice Chief Executive Gillian Guy said it's "unacceptable that so many vulnerable households are being left without heat and light." She added that "for some people self-disconnection is easily managed, but for many others it is an extremely stressful experience that can have harmful physical and emotional effects."
The Living Wage Foundation, a group that campaigns for fair pay across the UK, has revealed in its own survey that parents in poorer families – as many as a third of working parents on low incomes – are skipping meals regularly due to lack of money. Around a half of those families have also fallen behind with household bills. The Living Wage Foundation suggests that the unofficial living wage is £8.75 ($12.31) an hour, jumping to £10.20 an hour if you live in London. More than 4,000 employers offer this wage.
The National Living Wage, which was introduced by the government in 1998, is the legal minimum wage that must be paid to workers over the age of 25. On April 1 the rate rose to £7.83 per hour.
Living Wage Foundation director Tess Lanning said being unable to afford to or have power really shows just how tough it is for families across the UK. "These findings reveal the desperate choices low paid families have to make, and show why it's so important that more employers take a stand by paying the real Living Wage, based on what they need to live, not just the government minimum," she said.
The investigation also found that 43 percent of those struggling had fallen behind on household bills, 29 percent had fallen behind on mortgage or rent payments, and 37 percent had topped up their monthly income with a credit card or loan. Over than 50 percent had borrowed money from a friend or relative to keep them going, while 30 percent had walked to work as they couldn't afford to catch transport.
Shadow Work and Pensions Secretary Margaret Greenwood said: "These shocking findings lay bare the reality of life on low pay for working families in the UK. Parents are skipping meals, falling behind on basic household bills and walking to work because they cannot afford fares.
"Nearly half of part-time jobs are paid below the Living Wage and over two-thirds of those are done by women. People are working hard for their families, but the Tories are failing them by leaving them at risk of debt and hunger."
Like this story? Share it with a friend!
You can share this story on social media: