'Salisbury attack hasn't changed editorial approach,' RT says amid new Ofcom probes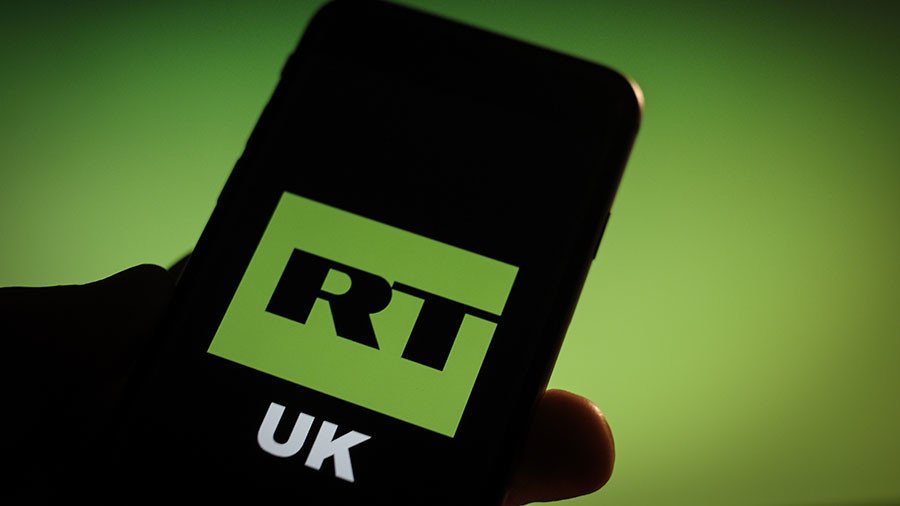 RT has responded to the launch of seven new "impartiality" investigations by UK broadcasting watchdog Ofcom by insisting "our editorial approach has not changed since the events in Salisbury."
In a statement released by RT, the news channel highlighted its compliance record which has, according to Ofcom, historically been on par with other UK broadcasters. "We are pleased to see that Ofcom has acknowledged RT's compliance record has been in line with other broadcasters – putting to bed any of the salacious political statements and challenges made against our channel," the statement read. "Our editorial approach has not changed since the events in Salisbury, and we will be directly addressing this matter with the regulator."
Ofcom said the new investigations were announced after the poisoning of ex-Russian spy Sergei Skripal and his daughter Yulia in Salisbury.
READ MORE: As calls to ban RT resound, we asked Londoners: Is freedom of speech at risk? (VIDEO)
"On 12 March 2018, following the use of a nerve agent in Salisbury, Ofcom said that we would consider the implications of these events for the broadcast licenses for RT and RT Europe and this document provides an update to that statement including setting out our approach in this case," the watchdog said in a report issued on Wednesday.
The Ofcom regulator said they had noticed a "significant increase" in programs that warrant investigation following the chemical attack against the Skripals. Ofcom's investigation is looking into two news broadcasts, two episodes of Sputnik, two episodes of Crosstalk and one from Worlds Apart with Oksana Boyko. The broadcast regulator vowed to make "the outcome of these investigations public as soon as possible."
Following a March parliamentary debate in which Theresa May announced sanctions against Russia, during which a number of MPs called for the channel to be taken off air, RT said it was "regrettable" that it risked being "sacrificed as a political pawn, in one fell swoop doing away with any concept of press freedom in the UK."
"We disagree with the position taken by Ofcom; our broadcasting has in no way changed this week from any other week, and continues to adhere to all standards," RT said in a statement.
"By linking RT to unrelated matters, Ofcom is conflating its role as a broadcasting regulator with matters of state. RT remains a valuable voice in the UK news landscape, covering vital yet neglected stories and voices, including those of the many MPs and other UK public figures who have been shut out of public discourse by the mainstream media."
Russia's Embassy in Britain voiced its concerns over Ofcom's actions targeting RT, stating that it took note of the UK government's apparent "exercise of pressure on media, bordering on censorship."
"This targeted scrutiny, directed at one particular news organization and regarding one particular issue, amounts to pressure against this specific broadcaster. This increased scrutiny is sure to affect press freedom in Britain, which causes major concern," the Embassy said in a statement.
Think your friends would be interested? Share this story!
You can share this story on social media: