BBC under fire for plan to air Enoch Powell's 'Rivers of Blood' anti-immigration speech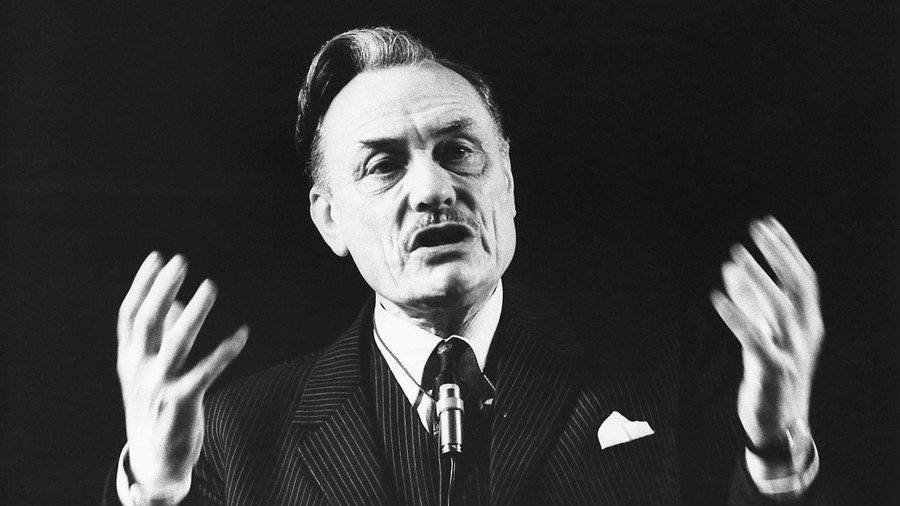 The BBC has sparked fury among its audience over its decision to broadcast a "racist" speech warning Britain could face "rivers of blood" if it failed to curb immigration.
The speech by Conservative government minister Enoch Powell was first delivered during a conference in Birmingham 50 years ago. Powell was sacked from his role of shadow defence spokesman by the Conservative party's then leader, Edward Heath, amid claims his words incited violence.
Now actor Ian McDiarmid has been tasked with delivering the full incendiary speech as part of a BBC program airing on Saturday. But the announcement sparked outrage among the public, with critics saying the speech – which calls for a policy to repatriate foreigners – should not be given a platform.
Labour peer Lord Adonis, a frequent critic of the corporation, filed an official complaint to UK broadcasting watchdog Ofcom, saying: "The BBC claims in its advance publicity that this is some kind of artistic enterprise broadcast provides a unique opportunity to hear the speech in full."
He went on: "As a special tribute to the 50th anniversary of 'rivers of blood', the BBC is broadcasting the full text of the most incendiary racist speech of modern Britain that was not even broadcast at the time."
However an Ofcom spokesperson responded, saying they cannot judge on broadcasters' editorial content before transmission.
One of the contributors to the program, University of Wolverhampton academic Dr Shirin Hirsch, herself said she was no longer comfortable with how the show is being presented.
The public has also had its say, with some tweets calling the BBC's move a "creepy normalization of racism."
The BBC hit back, saying the speech would be dissected bit by bit and "rigorously" analyzed. In a statement it said: "Many people know of this controversial speech but few have heard it beyond soundbites. Radio 4's well-established program Archive on 4 reflects in detail on historical events and, in order to assess the speech fully and its impact on the immigration debate, it will be analyzed by a wide range of contributors including many anti-racism campaigners.

"This is a rigorous journalistic analysis of a historical political speech. It's not an endorsement of the controversial views and people should wait to hear the program before they judge it."
If you like this story, share it with a friend!
You can share this story on social media: