No, Ross from 'Friends' is not the new London Stock Exchange CEO, but don't tell the internet that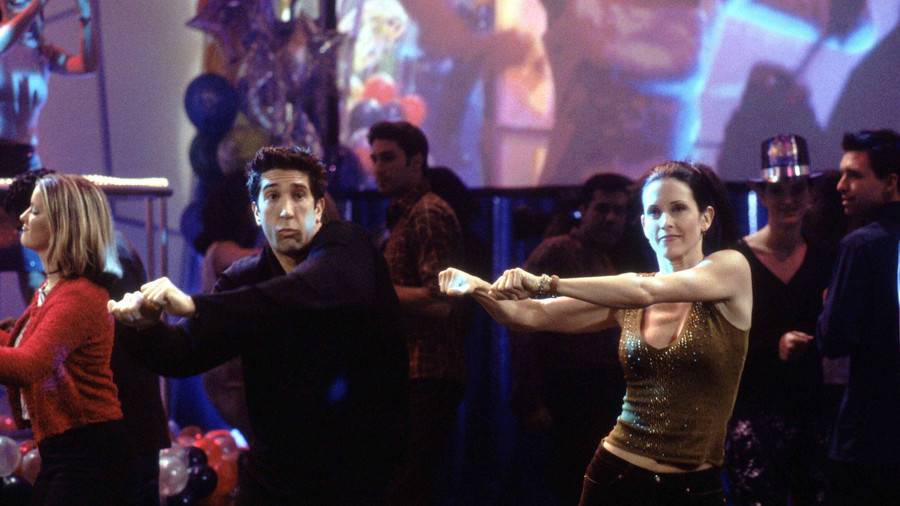 The London Stock Exchange has appointed as its CEO Goldman Sachs investment banker David Schwimmer, the namesake of the actor who played Ross from 'Friends.' The internet, delighted at the coincidence, then went into meltdown.
Schwimmer has had an illustrious 20-year career at top global investment bank Goldman Sachs, though the banker is not well-known outside of financial circles. Actor David Schwimmer, on the other hand, is world-renowned for playing goofy paleontologist Ross Geller. The wildly popular show had 52.5 million American viewers for its finale in 2004.
The coincidence inevitably led to 'David Schwimmer' trending on Twitter. Users unleashed a plethora of memes, gifs, and jokes quoting some of Ross' best moments.
While the incoming LSE chief might have a "robust intellect and partnership approach with clients and colleagues alike," and "great experience in the financial market infrastructure sector," according to Chairman Donald Brydon, he hasn't got "sharp sitcom skills" and a 1995 Primetime Emmy Award nomination for Outstanding Supporting Actor in a Comedy Series, and probably never will.
If you like this story, share it with a friend!