Assad 'highly likely' responsible for Douma, UK 'must take action' – Cabinet after emergency meeting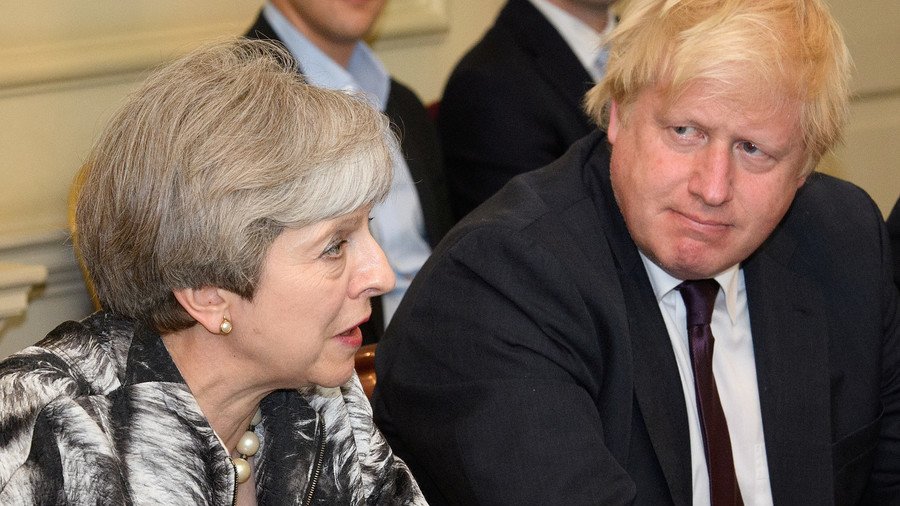 Following an emergency Cabinet session, the British government called the Douma incident "a shocking and barbaric act" likely perpetrated by Damascus, and pledged to "coordinate an international response."
"Cabinet agreed that the Assad regime has a track record of the use of chemical weapons and it is highly likely that the regime is responsible for Saturday's attack," a statement from Downing Street said, using the same phrase it deployed following the Sergei Skripal poisoning last month.
The statement left the path clear for both a peaceful and military resolution.
"Cabinet agreed it was vital that the use of chemical weapons did not go unchallenged. Cabinet agreed on the need to take action to alleviate humanitarian distress and to deter the further use of chemical weapons by the Assad regime," it said.
It also suggested that Prime Minister Theresa May will continue to lead the West's next move together with its "allies," US President Donald Trump and French President Emmanuel Macron. All three have exchanged calls and issued the loudest condemnations over the past week.
Several hours before, Macron told a TV interviewer that he has "evidence" of the Syrian government's culpability for Douma. On Wednesday, Trump appeared to suggest that an airstrike inside Syria was imminent, but on Thursday he appeared to take a more ambiguous tone, suggesting in a tweet than an attack could happen "very soon or not so soon at all."
READ MORE: OPCW team arrives in Syria to investigate alleged attack
Meanwhile, Russia and Syria, which says that it was not to blame and that much of the evidence was fabricated, have insisted that international parties wait at least until the conclusion from chemical weapons experts. An OPCW team is set to start its investigation in Douma on Saturday.
Moscow has also appealed for a diplomatic way out of the impasse, but three different resolutions that were put forward in the United Nations Security Council this week were vetoed.
You can share this story on social media: