Secret resettlement of Skripals would be 'citizen abduction' – Russian embassy in London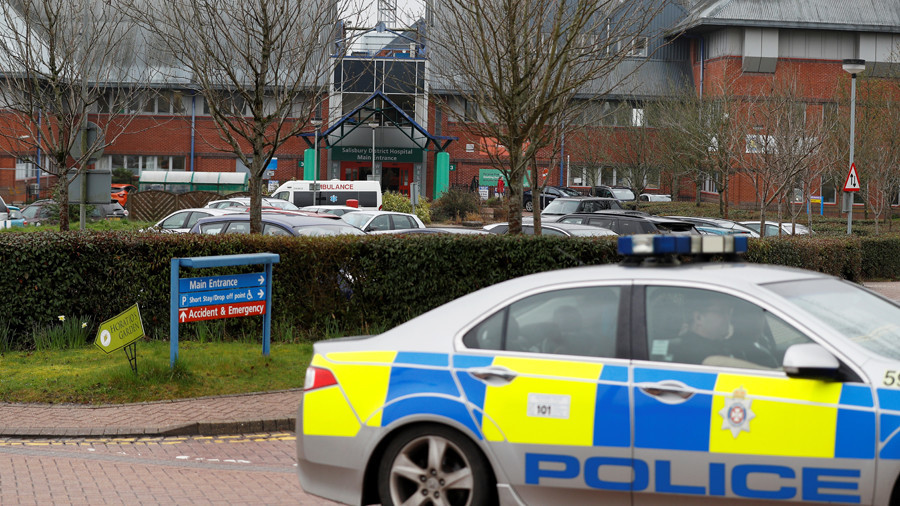 Any undercover resettlement of poisoned former Russian double agent Sergei Skripal and his daughter Yulia would be seen as a citizen abduction, Russia's embassy in London has said.
The embassy said any secret relocation of the duo from their current position in the Wiltshire town of Salisbury would negate any chance of hearing their account of what happened on March 4, when Sergei and Yulia were struck by a powerful military-grade nerve agent.
"The world, while having no opportunity to interact with them, will have every reason to see this as an abduction of two Russian nationals or at least as their isolation," the embassy's website said.
READ MORE: Is Britain about to join US military action over reports of Syria chemical attack?
The remarks come after news that the Skripals are responding "exceptionally well to the treatment at the Salisbury District Hospital. Yulia has reportedly been discharged, while her father will be released in "due course," the hospital told reporters on Tuesday morning.
Yulia, a Russian citizen who lived in Moscow and was attacked in the UK while visiting her father, reportedly intends to seek political asylum in Britain, Russia's RIA news agency reported on Monday.
"I know that Yulia Skripal's statement about political asylum is coming already," her cousin, Viktoria Skripal, said on a Russian TV talk show, according to RIA.
If you like this story, share it with a friend!