Corbyn calls on Boris Johnson to come clean about Skripal attack, Novichok & Russia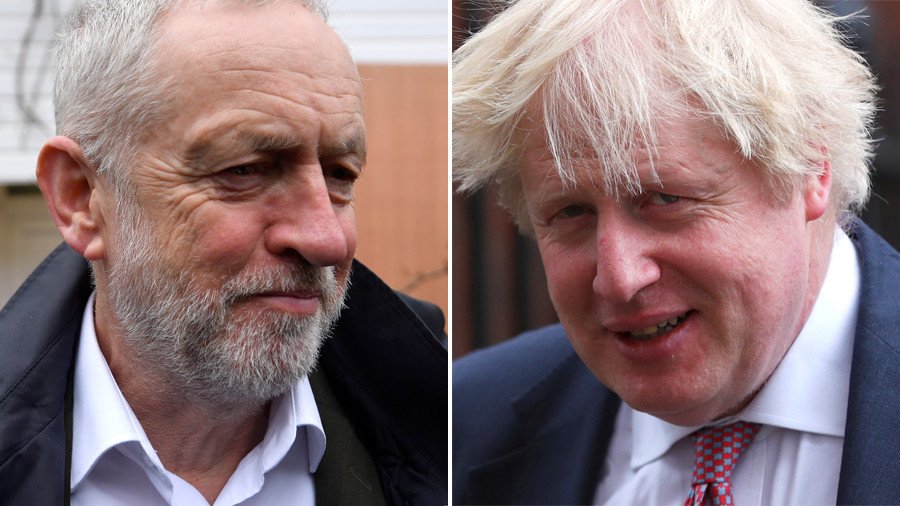 Jeremy Corbyn has called on Boris Johnson to "tell us what he knows," after he insisted the Porton Down military lab had said the substance used to poison Sergei and Yulia Skripal was unequivocally Russian – and was proven wrong.
As the Labour leader was speaking at the launch of the party's London elections campaign in Westminster, Corbyn said that if Johnson "has evidence that hasn't been made public yet, I think he has a responsibility to do so."
"[Johnson] claimed that he was 101 percent sure on German television who was responsible for the disgusting attack on the Skripals. The Foreign Office then listened to what Porton Down said and removed their own statement in support of what he had said," Corbyn said.
"My response is Boris Johnson has got to tell us what he knows. Because it doesn't do anybody any good to throw around assertions against people," the Labour leader added. "It does us all good to support the Organization for the Elimination of Chemical Weapons handing in their investigations. And hold to account those who committed this terrible crime on the streets of this country."
Corbyn's comments come only a day after Johnson lashed out at the Labour leader in the Telegraph, stating that he was giving "false credibility" to propaganda from Moscow by refusing to agree "unequivocally" that Russia was responsible for the attack on the Skripals.

READ MORE: Russia hysteria: 'Useless idiot' Boris Johnson labels Jeremy Corbyn 'useful idiot'
"There is only one thing that gives the Kremlin succor and lends false credibility to its propaganda onslaught," Johnson said. "That is when politicians from the targeted countries join in. Sadly, I am driven to the conclusion that Jeremy Corbyn has joined this effort."
Johnson told Deutsche Welle that Porton Down has categorically traced the nerve agent used on ex-double agent Sergei Skripal back to Russia – leaving the foreign secretary red-faced when the lab chief revealed to Sky News that they had been unable to determine the origin of the nerve agent.
READ MORE: 'Egg on his face': Labour rebukes Boris Johnson for 'misleading public' on Novichok source
The UK Foreign Office deleted its own tweets that made the same claim.
Think your friends would be interested? Share this story!
You can share this story on social media: