Russia hysteria: 'Useless idiot' Boris Johnson labels Jeremy Corbyn 'useful idiot'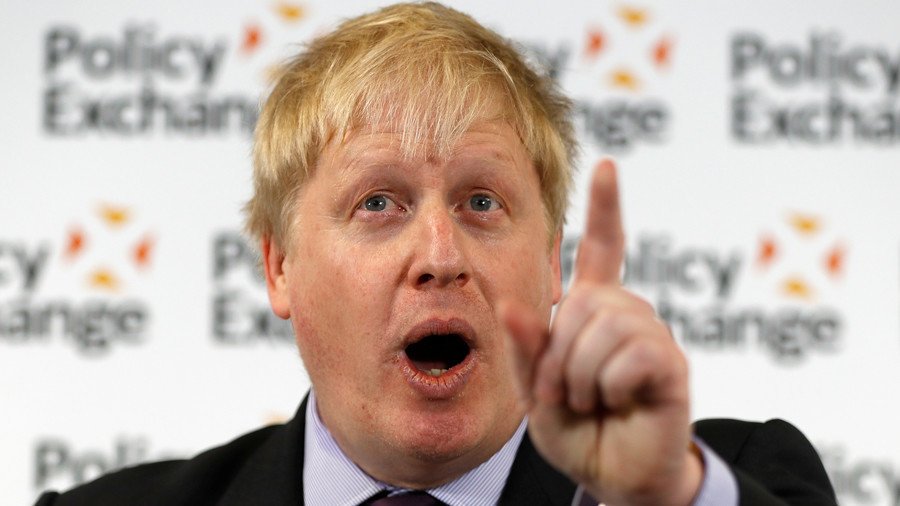 Accusing your opponent of doing what you are doing, while you are doing it, in order to create confusion has been credited to various figures, including Karl Marx, Vladimir Lenin, Joseph Goebbels and even Karl Rove.
This weekend, UK Foreign Secretary Boris Johnson resorted to an especially blatant version of the tactic. Writing in Rupert Murdoch's Sunday Times, Johnson labelled British opposition leader Jeremy Corbyn "the Kremlin's useful idiot."
The insult was delivered as the footnote to an op-ed where the embattled chief diplomat insisted there was doubt about Russia being responsible for the poison attack in Salisbury last month.
In the diatribe, the Conservative minister repeatedly insinuated that Corbyn was somehow in league with Moscow and sympathetic to countries "hostile" to Britain. Which is effectively another way of saying Johnson regards the Labour leader as a traitor to his country.
However, Corbyn has no proven ties to the Kremlin, and his own socialist ideology is at variance with the hyper-capitalism favored in today's Russia. But this isn't a problem for the free-market-loving Tories, which probably explains why Johnson himself was happy to play tennis with the ex-wife of a former Russian deputy finance minister for £160,000. That's right, the same man who currently thinks Russia is a bad actor joined Lubov Chernukhin, wife of ex-politician Vladimir, in the big-money game.
And Johnson has not been alone in accepting Chernukhin's cash. Defence Secretary Gavin Williamson sat down for a £30,000 dinner with Lubov; even throwing in a private tour of Churchill's War Rooms for dessert. Meanwhile, Scottish Conservative leader Ruth Davidson has broken bread with the socialite for £20,000.
Predictably, social media poured scorn on Johnson's deflection tactics after a week when his claim to German state TV undermined the UK's case that Russia was behind the Salisbury incident. A fortnight ago, he told Deutsche Welle that scientists at Porton Down were "absolutely categorical" and had "no doubt" about Moscow's involvement. But last Tuesday, the lab's chief executive told Sky News how his scientists were unable to link samples of the substance allegedly used to attack Sergei and Yulia Skripal to Russia.
If every village idiot in the UK was moved into one village, Boris Johnson would be the village idiot for that village.

— Crow (@CrowSNP) April 3, 2018
One widely shared tweet suggested: "If every village idiot in the UK was moved into one village, Boris Johnson would be the village idiot for that village." More serious Twitter users lambasted the foreign secretary. "Non binary thought for the day - Boris Johnson and Jeremy Corbyn are both useful idiots for Vladimir Putin," suggested actor Eddie Marsan.
Non binary thought for the day - Boris Johnson and Jeremy Corbyn are both useful idiots for Vladimir Putin.

— Eddie Marsan #FBPE (@eddiemarsan) April 8, 2018
You can share this story on social media: