'Package has been delivered': UK press devours questionable Skripal claims from anonymous 'insiders'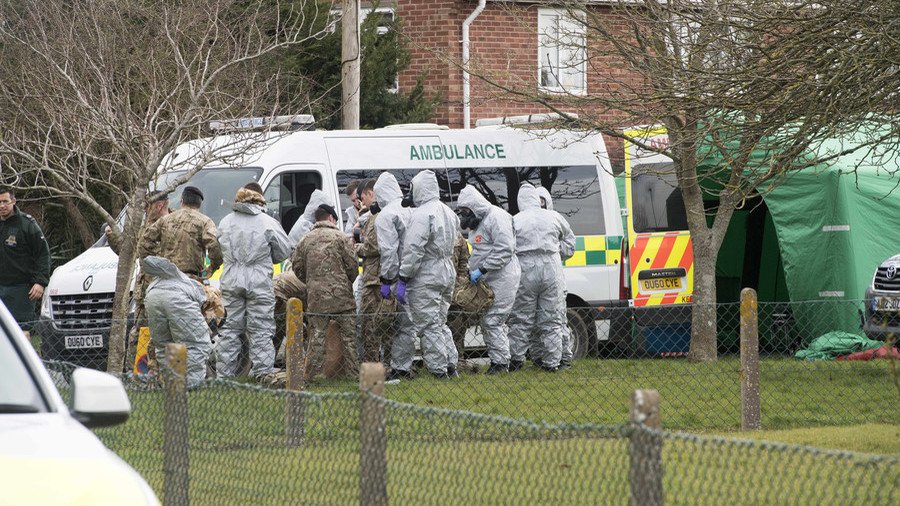 A mysterious message saying the "package has been delivered," allegedly intercepted by the RAF then relayed to the Sunday Express by even more mysterious "insiders," has exposed desperation in the UK media's Skripal reporting.
This presumably highly classified, secret information was provided to the Sunday Express by the now ubiquitous anonymous "insiders." Insiders who have apparently seen the intelligence and confirmed that there were two messages intercepted by RAF analysts in southern Cyprus on March 4 – the very same day that Sergei Skripal and his daughter Yulia were attacked in Salisbury.
Nowhere is it explained why a potentially innocuous message from Syria relates to the Skripal poisoning in Salisbury, or why alleged Russian spies would continue to use phrases from early John le Carré novels. However, despite the vagueness of the reports, much of the British press have picked up the story unquestioningly.
The message was reportedly intercepted and included in an intelligence package shown to Britain's allies before scores of Russian diplomats were ousted from more than a dozen countries, according to the Sunday Express.
It's not known whether allies were given further details, because the "package" could be literally anything – groceries, a birthday present, or even a dangerous dosage of Novichok, supposedly one of the world's most dangerous chemical weapons. (Even though the Skripals are both on the mend, conscious, and stable).
According to the Sunday Express, one message had been sent from Syria to "an official" in Moscow. This one included the phrase "the package has been delivered" and added that two individuals had "made a successful egress."
On seeing the communication, apparently an RAF flight lieutenant remembered another message that had been intercepted and discounted on the previous day. Predictably, the UK Ministry of Defence cannot confirm claims as they are "linked to an ongoing investigation."
Being able to corroborate a story doesn't seem to be a thing anymore in much of the British press – after Porton Down revealed that Boris Johnson had been misleading when he said there was "no doubt" that Moscow attacked the Skripals.
READ MORE: 'Not her own words': Skripal relative describes weird phone call, asks PM May for UK visa
A day after Boris embarrassed his government, the mainstream media was awash with stories from unnamed "sources" who just knew it was Russia.
The Daily Mail spoke to one "source" who revealed Russia had been practicing smearing Novichok on door handles. They couldn't say how they knew, or when it happened or provide any evidence – but the story went ahead. A Times source knew the exact lab where the Novichok was made – as does the government they said – but of course, they couldn't reveal the source.
Think your friends would be interested? Share this story!
You can share this story on social media: