Exclusive £36,000-a-year boarding school allows boys to wear skirts amid gender confusion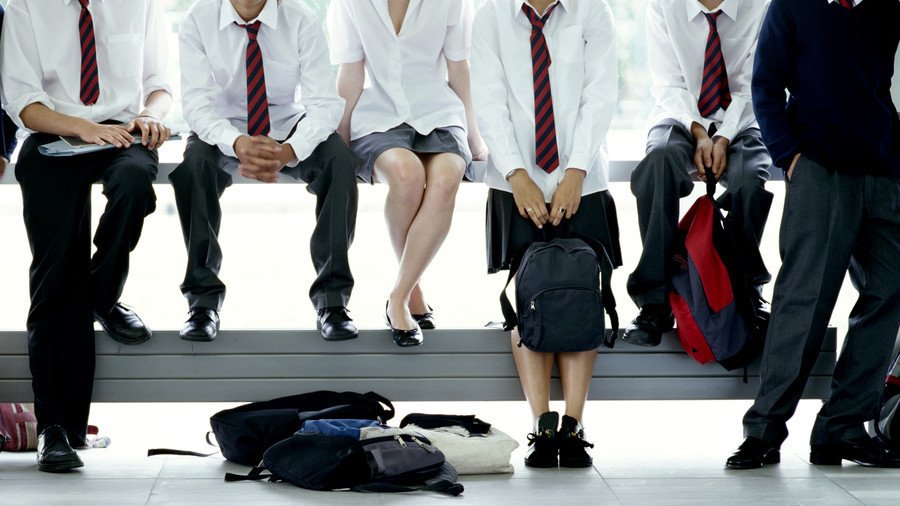 One of Britain's most exclusive boarding schools has said it will permit boys to wear skirts, amid claims that more children than ever are questioning their gender identities.
The £36,000-a-year ($50,780) Uppingham School in Rutland, which boasts actor Stephen Fry, TV doctor Christian Jessen and TV chef Rick Stein among its alumni, made the decision after a boy wore a long skirt for a few days during inclusivity week last year in a bid to make a statement. The school has now says it will lend a sympathetic ear to gender non-conforming pupils.
Richard Maloney, who joined Uppingham in September 2016, said: "I would hope that any pupil could come to me and say, 'This is who we are, this is how we wish to express ourselves. We want to wear these clothes,' and we would probably allow that," he told the Sunday Times.
At Uppingham, boys currently wear trousers, and girls wear skirts. Gareth Doodes, headteacher of Devon College, said the school would not introduce unisex uniforms, but that it had worked to create a setting where children do not feel divided or excluded because of what they wear at school. He added:
"I don't think it's about gender neutrality, but rather, allowing pupils to express themselves fully in an environment with is safe and supportive."
It follows reports that a record number of children are doubting their gender identity. When the Gender Identity Development Service (GIDS) at London's Tavistock Clinic opened in 1989, it received two referrals. Last year, 1,400 children under 18 were referred there – double the number of the year before. Nearly 300 were under the age of 12, with some as young as three years old.
If you like this story, share it with a friend!
You can share this story on social media: