'Ordinary chemists' know about Novichok– chemical weapons expert refutes 'state actor' claim (VIDEO)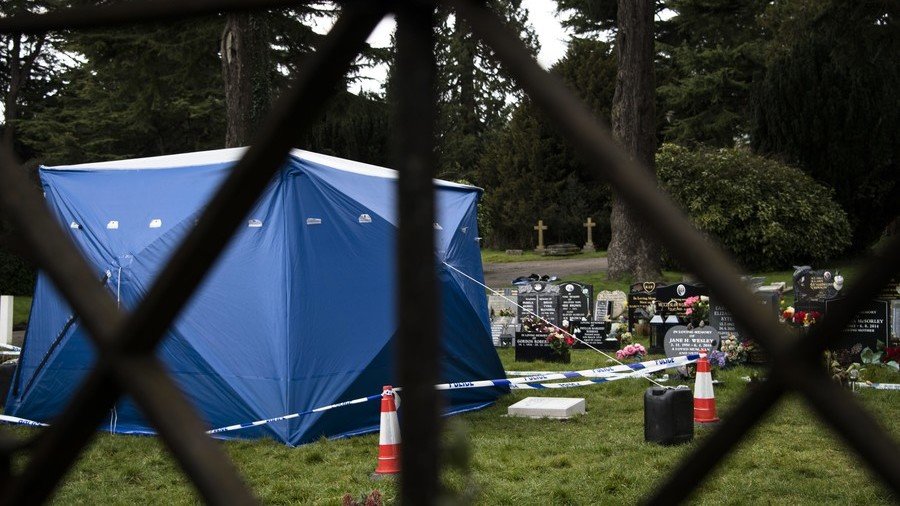 A chemical weapon expert slammed claims from the UK that a 'state actor' must be behind the Salisbury poisoning.
Porton Down – the UK's secretive defense laboratory – said an assessment of the nerve agent used on former double agent Sergei Skripal and daughter Yulia showed it must have been state-backed due to its complexity.
However, the mystery of what happened on March 4 grows deeper as Downing Street's rush to blame Russia unravels. Sanctions – the toughest in 30 years – were slapped on Moscow in the incident's aftermath. Now, as the investigation widens, it appears there is now credible doubt, despite Theresa May's and Boris Johnson's insistence of Russian 'culpability.'
Scientists from Porton Down were unable to confirm that the nerve agent, identified by the UK as A-234 – also known as Novichok – was Russian-made. In an interview with Sky News, Porton Down's chief executive, Gary Aitkenhead, said the testing team thought a state actor was "probably" behind the poisoning.
Experts from around the world, including James Tour, a synthetic organic chemist at Rice University in Houston, Texas, have slammed the claim.
The chemical warfare expert said Russia is not the only state with the information to make the substance, backing up claims by ex-British ambassador Craig Murray, who cited his own sources when claiming that more than a dozen states could know how to make Novichok.
Tour told RT: "It would be natural to pin the blame on Russia in that Russia has indeed made these as part of their weapons stockpiles. We are talking about a development that probably took place more than 30 years ago, and with the fall of the Soviet Union, the word has gotten out to many states as to how to make these things."
Tour also said ordinary chemists know about the deployment of chemical weapons.
He said: "Many states know about this to the point we are just chemists that talk together know about these types of things and I don't work for a state system and I learned this just by talking with chemists from overseas – not Russian chemists either. There are chemists around the world that know this type of thing that have nothing to do with Russia."
Moscow convenes an emergency meeting of the Organization for the Prohibition of Chemical Weapons (OPCW) in The Hague, this week.
A British government spokesperson insisted that the Porton Down assessment was "only part of the intelligence picture, while Foreign Secretary Boris Johnson and Theresa May, among others, are accused of blaming Russia prematurely.
Think your friends would be interested? Share this story!
You can share this story on social media: