Skripal 'lies' from UK government could get us into another Iraq War, warns Neil Clark (VIDEO)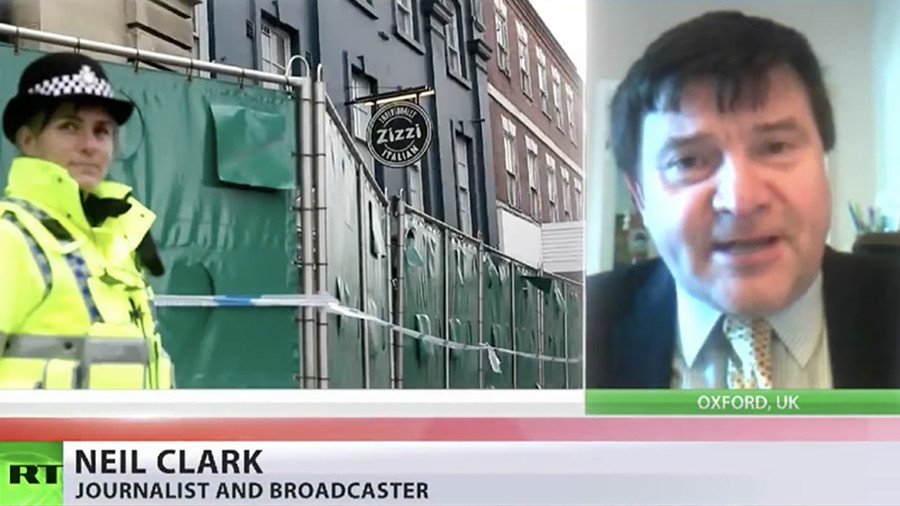 Neil Clark has issued a warning: the UK may be repeating its mistakes from 2003, when the government used bogus intel to stir up a war. Clark added that the UK's Skripal ' theory has "more holes in it than a slab of swiss cheese".
Clark sat down with RT to discuss the Britain's blaming of Russia for the Sergei and Yulia Skripal poisoning, and to warn the public against repeating the same mistakes that were made nearly two decades ago.
"What are the biggest threats to UK security? The biggest threats to the British public have been the threat of Islamist attacks. We saw only last May the appalling Manchester Arena bombings, the Westminster attack – so it's clear that the biggest threat to us in Britain is of jihadist attack.
"And yet the British government... falsely claimed that Russia was to blame for the Salisbury incident, they have not produced any proof of that yet. What is causing this threat to British security is its neo-conservative foreign policy… we need to have a proper debate here about who are the real threats.
"Tell you what, it's not Russia – because Russia has actually been fighting against these jihadists in Syria, defeating them. The very same people who brought death to the streets of Britain."
Clark added that the public needs to make sure they have the all of the facts. He compared the UK government's eagerness to impose sanctions against Russia without publicly presenting evidence to Tony Blair's weapons of mass destruction scandal. In 2003, on the back of questionable intelligence, Blair launched the UK into the Iraq War alongside the US. Blair has since been labeled a war criminal by critics and was admonished in the Chilcot Inquiry.
"It's a very bad state of affairs in Britain, where we've got the media and government working together to create this hysteria about Russia, which is not based in any facts. It all reminds one too much of the 2003 Iraq WMD hoax.
"The British government were coming up in there, saying we've got evidence that Iraq has WMDs. You've got to trust us and believe what the intelligence services are saying. I mean, here we are in 2018; the same thing is happening in regards to Russia."
Like this story? Share it with a friend!
You can share this story on social media: