Tory MP labels Momentum 'neo-fascist,' Labour campaign group threatens legal action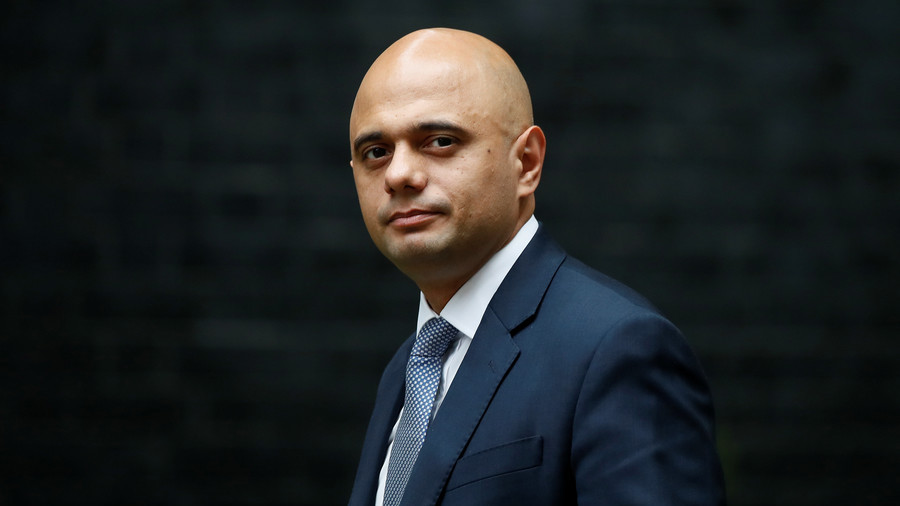 Senior Tory Sajid Javid has been challenged to step out from the protection of parliamentary privilege and repeat his comments that Momentum is a "neo-fascist" organization. The group threatened legal action over the comments.
Secretary of State for Communities and Local Government Sajid Javid made the contentious remarks in a parliamentary debate on cuts to local government funding.
Referring to a meeting being held in the London borough to discuss how to fund council spending, the MP for Bromsgrove said: "Yesterday there was a meeting of the hard left neo-fascist Momentum group in Wandsworth."
Momentum, however, fired back. They issued Javid a stern warning: repeat the statements outside of the cloak of parliamentary privilege and you'll hear from our lawyers.
A surge of ire has washed over Javid for the comments. Momentum vice chair Emina Ibrahim took to Twitter to slam the conservative MP. "Please repeat outside Parliament your allegations that Jon Lansman a Jewish man, Cecile Wright a Black Woman and me a Cypriot Turkish woman from a Muslim background are running a Neo Fascist organisation – and the letter from lawyer will be in the post," she wrote.
Labour MP Chris Williamson called for Javid to apologize, highlighting a particularly raw example of far-right violence. "It was a neo-fascist who murdered my colleague Jo Cox," Williamson wrote, adding: "It was a neo-fascist who killed Makram Ali and who claimed he wanted to kill Jeremy Corbyn and Sadiq Khan. For Sajid Javid to use this term to describe Momentum is a menace and a disgrace. He must apologise."
Labour MP Jon Trickett simply said Javid's comments are "Shocking and disgraceful."
Javid, however, has backed up his comments. He retweeted a news story in which the head of Labour's internal disputes panel resigned after it was revealed that she opposed the suspension of a council candidate who posted an article on Facebook which called the Holocaust a "hoax." Javid's comment: "Probably also a member of Momentum."
Think your friends would be interested? Share this story!