Housing ministers flown out to champagne party in Cannes – at a cost of £100,000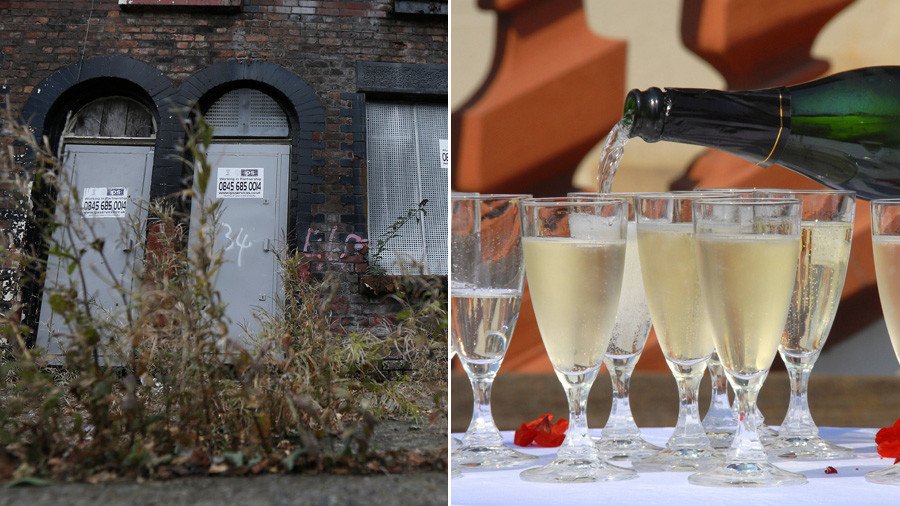 UK housing officials spent almost £100,000 ($141,400) jetting out to a meeting in the French Riviera – to meet with other Brits.
A staggering £98,687 bill was picked up by the taxpayer for 15 government housing officials to attend a champagne-fueled property conference in picturesque Cannes.
Ministry of Housing officials, along with 11 from Homes England – which is funded by the Ministry of Housing – flew to the MIPIM bash this month. Entertainment included stilt walkers and a live band, while attendees were treated to unlimited free alcohol and canapes.
The average rent price for a family home across the UK is £1,000 ($1,415) per month, although this is much higher in major cities. The amount splashed on the overseas shindig could therefore have paid for one family home for eight years and four months – or housed 100 families for a month. The trip has been slammed by fellow MPs.
Shadow Housing Secretary John Healey said: "If civil servants need to 'engage' with council leaders, a train to Manchester or Sheffield would do just as well."
However, those who attended the party defended the expenditure. Housing Minister Heather Wheeler MP said: "MIPIM is attended by most cities and combined authorities in the UK. [It] presents an opportunity for government to engage with these local and combined authority leaders, and support them in promoting the opportunities that exist to global investors."
A written parliamentary question from Healey asked how many staff attended and how much it had cost. Wheeler responded: "The Ministry of Housing contributed £50,000 ($70,730) and spent approximately £2,789.44 ($3,947) on staff transport, accommodation and subsistence. The cost to Homes England was £45,898.20 ($64,945)."
Like this story? Share it with a friend!
You can share this story on social media: