Assange agrees to share 'evidence' in Cambridge Analytica probe by British MPs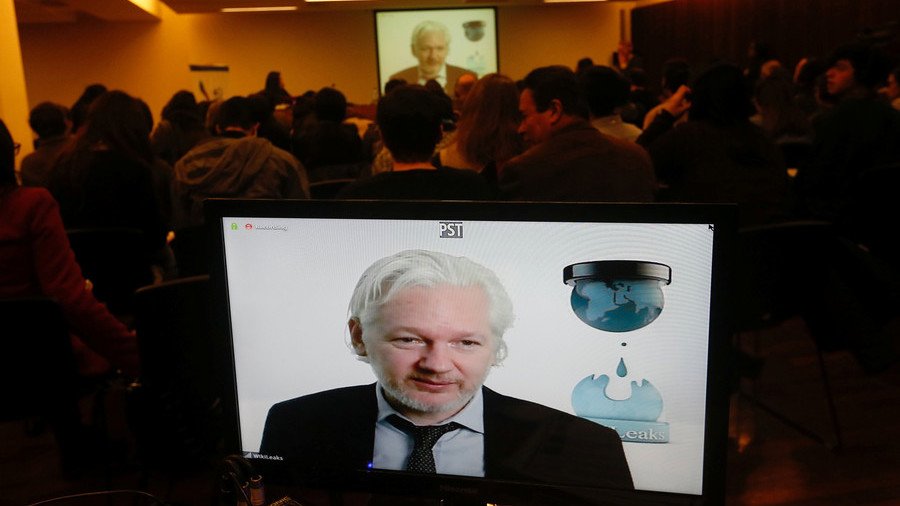 WikiLeaks co-founder Julian Assange may soon give evidence to a Parliamentary Committee about Cambridge Analytica, a voter-profiling company which accessed data of some 50mn Facebook users, triggering an international scandal.
"I have accepted a request by the select committee of the UK parliament @CommonsCMS to give evidence, via video link, about Cambridge Analytica, and other matters, later this month," Assange, currently holed up in the Ecuadorian embassy in London, said on Twitter.
Just over half an hour later, the British Parliament's Digital, Culture, Media and Sport Select Committee confirmed that Assange "has offered to appear" before the House of Commons body, explaining that "no formal invitation" has yet been issued to the whistleblower.
WikiLeaks rushed to clarify the matter, stating that the Australian was "approached" on a number of occasions to offer his expert opinion to British MPs. During the last attempt, on Monday, the investigative committee allegedly proposed holding the session with Assange on March 28 via video link, "to which Mr. Assange agreed."
In addition to Assange, the committee, headed by MP Damian Collins, has requested Facebook CEO Mark Zuckerberg to testify in person on the Cambridge Analytica data scandal.
READ MORE: British MPs seek to summon Facebook's Zuckerberg for questioning over data scandal
Before Zuckerberg appears before the British MPs, Facebook announced that it is working "round the clock" to gather and analyze all the facts. "The entire company is outraged we were deceived," the company said in a statement.
"Facebook was not deceived by Cambridge Analytica. They knew what they had done 2 years ago and only acted against them when it was reported in the press," MP Collins replied on Twitter late Tuesday. "Mark Zuckerberg needs to speak about this, but he won't even answer questions from his own employees."
While the British data-mining company denies any wrongdoing in harvesting Facebook data, Cambridge Analytica has been accused of improperly using information from more than 50 million Facebook accounts which allegedly helped Donald Trump win the 2016 US presidential election. Now the Commons committee wants to know if the social media giant is complicit in the scandal.
Face it: Cambridge Analytica story proves Facebook doesn't give a toss about privacy or democracy
UK's Information Commissioner Elizabeth Denham had earlier affirmed that she is investigating Facebook over the alleged misuse of data and has asked the Silicon Valley company not to audit Cambridge Analytica's data use. "Our advice to Facebook is to back away and let us go in and do our work," she said.
Tarnished by the scandal, the Board of Cambridge Analytica on Tuesday announced that it has "suspended" CEO Alexander Nix, pending a "full, independent investigation."
Amid the ongoing inquiry, Assange's "evidence" can be crucial to the investigation. A vocal critic of Cambridge Analytica, Assange admitted last October, in a series of Tweets, that WikiLeaks had been approached by the data-mining firm about a possible release of Hillary Clinton's missing emails. While Assange failed to elaborate on the content of Cambridge Analytica's proposal, he did note that the offer, reportedly made by Alexander Nix, "was rejected by WikiLeaks." In a follow-up Tweet, Assange noted that "at the time Cambridge Analytica was working for Ted Cruz not Trump."
If you like this story, share it with a friend!
You can share this story on social media: