UK is a 'hypocritical mother f*****' over free media claim, Julian Assange says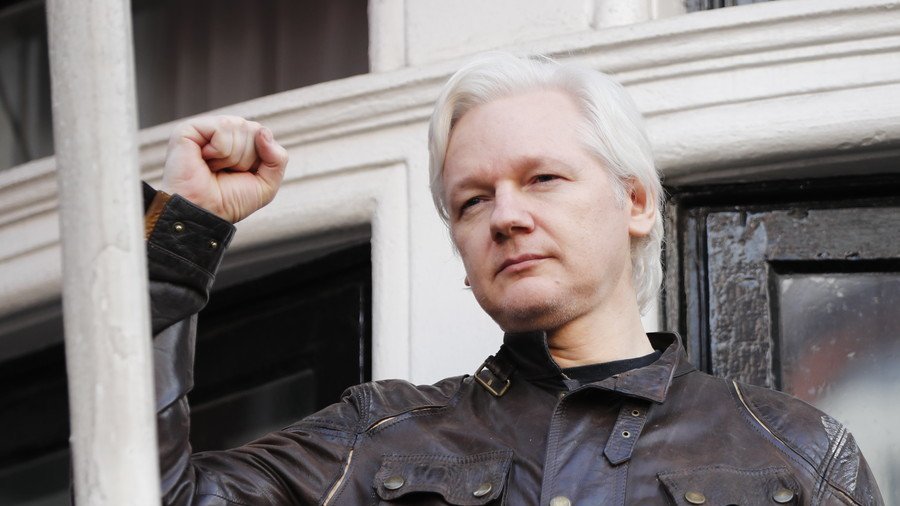 Julian Assange has said the UK is "hypocritical mother f*****" made up of "pathetic fraudsters." He was commenting on a tweet from the UK embassy in Geneva promoting "free and independent media."
The UK mission to Geneva tweeted on Friday that it values free media which "holds the powerful to account." As part of a statement delivered on Thursday to the 37th session of the Human Rights Council, it said:
But the Wikileaks founder, who has spent the past eight years attempting to do what the UK claims to be promoting, pointed out the hypocrisy of the statement. In a scathing attack on the UK government, the Australian said:
"And that is exactly why you have detained me without charge for eight years in violation of two UN rulings and spent over 20 million pounds spying on me, you hypocritical mother fuckers. Your entire international human rights programme is £10.6m, you pathetic fraudsters."
Assange has been holed up in the Ecuadorian embassy in London for the past six years, after he sought political asylum in Ecuador in 2012. He fears that if he leaves he will be extradited to the US, where he is wanted on espionage charges relating to his publishing of hundreds of thousands of US diplomatic cables and war logs.
READ MORE: Assange continues attack on UK judiciary, citing report where Judges bemoan 'inappropriate pressure'
In February 2016, the United Nations called on the UK to release Assange as it found he was being held in "arbitrary detention" by the UK and Sweden. The UN's decision was upheld in November 2017, but attempts to free Assange have to this day been in vain.
Foreign Minister Maria Fernanda Espinosa told reporters in February that the UK was unwilling to take part in talks. "On the issue of mediation, I have to say very honestly that it has not been successful because two parties are needed to mediate... Ecuador is willing, but not necessarily the other party," adding that Ecuador would "continue looking for mechanisms."
If you like this story, share it with a friend!
You can share this story on social media: