'Captain Haddock': Jacob Rees-Mogg urges government to seize British fish from EU
Published time: 20 Mar, 2018 12:21
Edited time: 21 Mar, 2018 07:37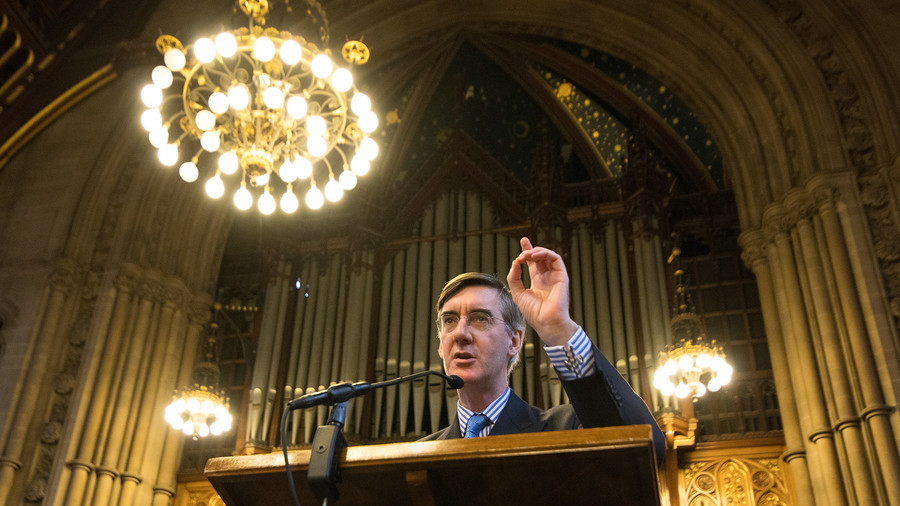 Tory backbencher Jacob Rees-Mogg has slammed Theresa May for yet again bowing to the EU over fishing rights during a Brexit transition period. It comes amid rumors Tory rebels are planning to throw fish in the Thames in protest.
The old Etonian, who leads a group of around 60 Eurosceptic Conservative MPs, said in an interview on LBC that it is "regrettable" the Tory leader "conceded" to the EU maintaining access to British territorial waters during a 21-month transition period. He advised the government to "rethink" its policy.
"As a unionist I greatly welcome the opportunity for Scottish fishing, particularly. The majority of fish in British waters are actually in Scottish waters. So it will be particularly helpful to the Scottish economy to have a regrowth of its fishing industry.
"And to delay that by 21 months is regrettable, I happen to think an error, and I don't think the government should have conceded on fish." He added: "I think, on the fishing issue, the government should rethink."
Moray MP Douglas Ross said, according to the Telegraph: "It would be easier to get someone to drink a pint of cold sick than to sell this as a success."
Scottish Conservatives leader Ruth Davidson joined the dissenting voices as she told the PM the 13 Tory MPs north of the border will oppose any Brexit settlement that "fails to deliver full control over fish stocks and vessel access."
It comes amid speculation that Tory Brexiteers are planning to fling fish from a trawler into the Thames in protest.
MPs reportedly intend to board a fishing boat on Wednesday and throw a full box of haddock, skate, and bass to oppose what they say is May's "abject betrayal," namely over the Brexit pledge that the UK would gain back control of its waters once it quit the bloc.
Rees-Mogg, however, dismissed the rumors that he would be spearheading the vessel protest, saying: "I am not a fish thrower."
This is not brill but I won't carp about it. I would feel out of plaice throwing fish and would doubtless flounder. https://t.co/rfsLXN4BuR

— Jacob Rees-Mogg (@Jacob_Rees_Mogg) March 20, 2018
"Am I going to change my name to Captain Haddock?" he told LBC.
"No, I'm not throwing fish anywhere. I'm not a fish thrower. I think this has got slightly out of hand.
"There was a suggestion that a fishing boat should go up the Thames in a protest against the delay in leaving the Common Fisheries Policy.
"But I won't be throwing fish. Anyway, I have a nasty feeling that if I started throwing fish, they would be brought back in the wind and hit me in the face.
"No, I'm not a fish thrower."
If you like this story, share it with a friend!