Facebook bans Britain First as free speech row erupts on Twitter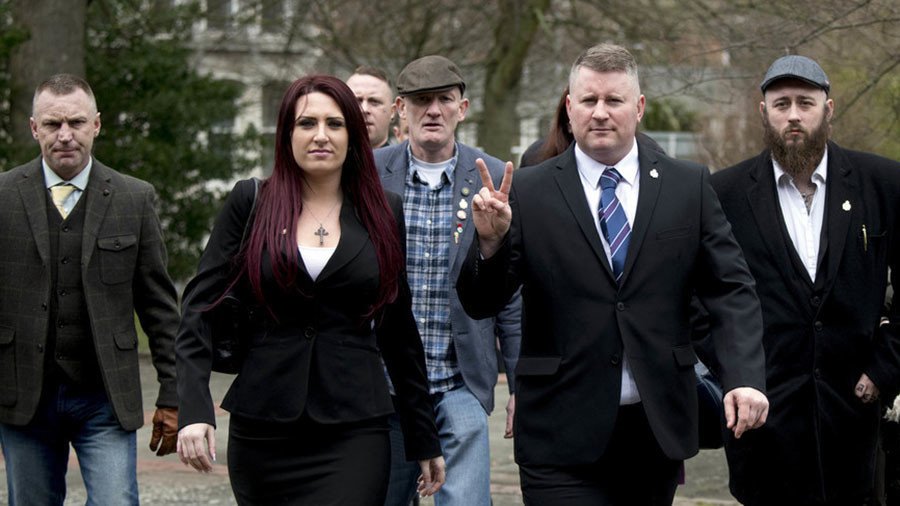 Facebook has banned Britain First (BF) leaders from using its platform, just days after the group's leaders, Paul Golding and Jayda Fransen, were jailed for a series of hate crimes committed against Muslims.
The social media giant said it issued warnings to Golding and Fransen who were imprisoned last week for 18 and 36 weeks, respectively. Facebook said both had recently been given "a written final warning," but "they have continued to post content that violates our community standards." Now, Britain First's Facebook page, which had two million followers globally, has been closed.
READ MORE: Free speech or hate speech? Right-wing activists 'banned' from Britain (VIDEOS)
Facebook stated: "We do not do this lightly, but they have repeatedly posted content designed to incite animosity and hatred against minority groups, which disqualifies the pages from our service."
Facebook said the group's violation of their rules included a picture that compared Muslim immigrants with animals. The group also reportedly uploaded an image stating the leaders of the group were "Islamaphobic and Proud."
READ MORE: Guilty! Britain First leaders Paul Golding and Jayda Fransen lose hate crime case
Last week, Golding, 36, and Fransen, 32, were found guilty of religiously aggravated harassment. Facebook added: "We are an open platform for all ideas and political speech goes to the heart of free expression. But political views can and should be expressed without hate."
"People can express robust and controversial opinions without needing to denigrate others on the basis of who they are. There are times though when legitimate political speech crosses the line and becomes hate speech designed to stir up hatred against groups in our society."
Facebook followed Twitter, which also recently banned the group. The social media platform also began un-verifying accounts linked to far-right groups by removing official blue ticks.
Twitter erupted into a war of words as fans said free speech is being violated – and others backed the move.
That ban came after President Donald Trump seemed to endorse the group by sharing Islamophobic videos. The president subsequently said he was willing to apologize for seemingly endorsing the group.
There is no right to freedom of speech in the UK. The country does not have a written constitution and has laws against hate speech and libel. Despite this, the right to free speech is supported by the European Convention on Human Rights, an organization the UK seems set to leave following Brexit.
If you like this story, share it with a friend!
You can share this story on social media: