Top policeman says banning cannabis is 'illogical' as he calls for decriminalization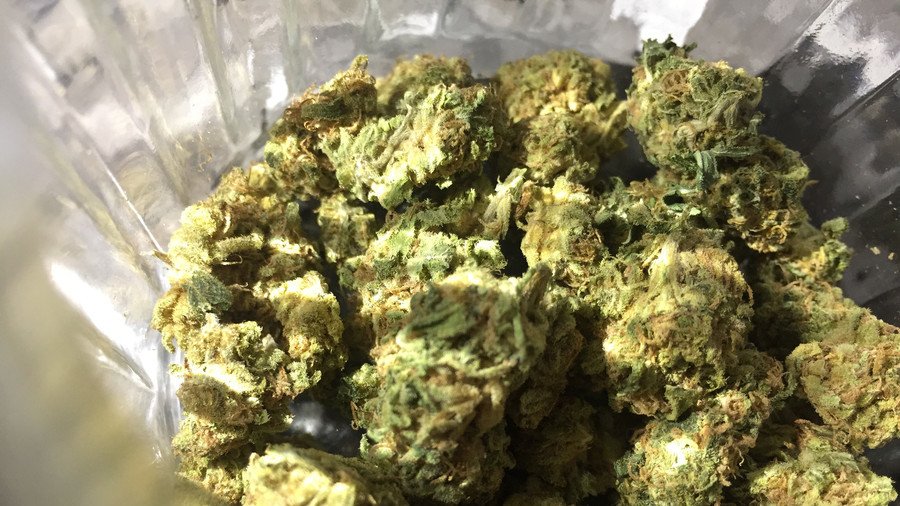 A top police officer has called on cannabis to be decriminalized in the UK amid claims it is less dangerous than alcohol. He suggested making it available at local stores.
Arfon Jones, the North Wales police and crime commissioner, said banning cannabis is "illogical." He added it is "far less harmful" than alcohol and therefore it makes no sense for one to be banned and the other not.
"I want to see drugs controlled and sold by responsible retailers similar to off-licences [local stores] that sell alcohol," said Jones, i news reports. "I don't see a difference between the use of alcohol and the use of cannabis. If we went back to day one, and we were legislating this again I'm sure people would realize that alcohol causes a lot more harm than cannabis does and I think the categorization would reflect that."
His comments come as a bill pushing for cannabis to be partially legalized was supposed to be debated in Parliament at the beginning of the month. The bill proposes to "allow the production, supply, possession and use of cannabis and cannabis resin for medicinal purposes; and for connected purposes."
But MPs were accused of spending so much time on private members' bills that the issues failed to be discussed. The question of decriminalization was last debated in 2015, and closed after the government responded by saying:
"Substantial scientific evidence shows cannabis is a harmful drug that can damage human health."
Jones expressed exasperation at the government's staunch refusal to debate the topic, stating: "We are where we are. Alcohol is legal and cannabis is illegal and it is illogical to have it like that."
His remarks also follow recent reports of the UK being the biggest producer and exporter of medical cannabis in the world, according to the UN. That is despite the UK government refusing to allow medical cannabis in the UK on the basis that it has "no therapeutic value."
Steve Rolles, lobby group Transform's senior policy analyst, says it is "scandalous and untenable" for the "government to maintain that cannabis has no medical uses, at the same time as licensing the world's biggest government approved medical cannabis production and export market." He added that UK patients are either denied access and suffering unnecessarily or are forced to buy cannabis from the criminal market.
If you like this story, share it with a friend!
You can share this story on social media: