Fake News! Mail Online accuracy complaint upheld after website's 'terrorism' reporting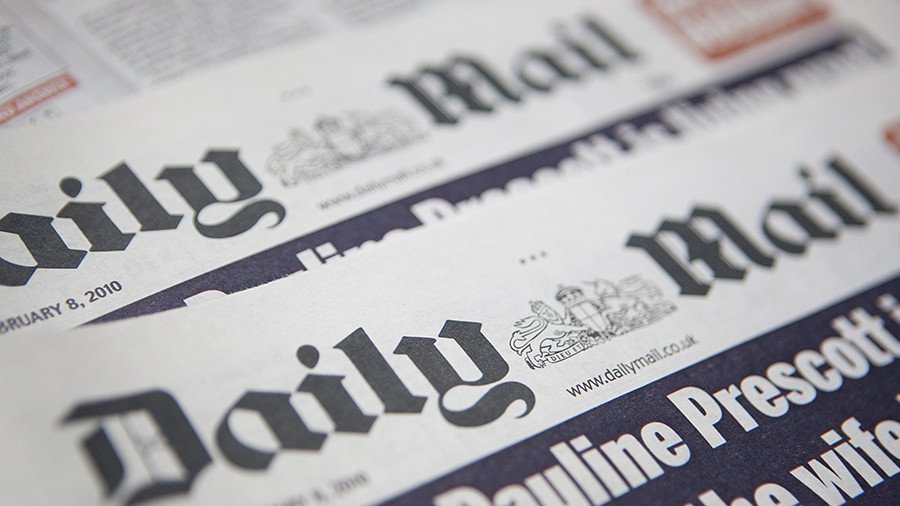 The Daily Mail's website has been found to have breached reporting rules over false claims during a terrorism scare. It used an old tweet to give the false impression that a lorry had ploughed into pedestrians in central London.
Mail Online has been heavily criticized by the Independent Press Standards Organisation (Ipso) after its reporting on the situation at Oxford Circus on 24 November. Multiple people reported gunshots were fired in and around the tube station, and the world's press hurriedly attempted to gather information.
But shoddy reporting by Mail Online, in a bid to be first with the scoop, claimed a lorry had ploughed into pedestrians. The headline said "BREAKING NEWS: 'Gunshots fired' as armed police surround Oxford Circus tube station and shoppers flee 'after lorry ploughs into pedestrians.'"
#oxfordstreet There is a lorry stopped on the pavement in Oxford street, police all around it and blood on the floor, it's definitely the aftermath of something maybe just a crash but nothing on the news... Anyone have a clue?

— Dan Smallbone (@DanSmallbone) November 14, 2017
In fact, the reporters had picked up a tweet from a week before of blood on the pavement of Oxford Street, where a window cleaner had reportedly fallen from a ladder. The date was displayed on the picture. RT UK reporters, along with many others, checked the tweet and duly disregarded it.
But the website of the Daily Mail newspaper, which has the largest readership in the UK, went with it anyway. Journalists complained to the website and the headline was removed, but the damage was already done. Ipso received about 30 complaints that Mail Online had breached the editors' code by publishing "inaccurate, misleading or distorted" information.
The feared "terrorist" incident turned out to be a false alarm. In its ruling, Ipso said: "The media plays an important role in informing the public of emerging developments. However, even in such circumstances, a publication must still demonstrate that it has taken appropriate care over the accuracy of the information it publishes. Where the timestamp of the tweet made it clear this was not a contemporaneous account, the publication had failed to take care over the accuracy of the article and the information published in the tweet."
A committee decided a standalone correction and apology, which was also tweeted by the publication's Twitter account, was fair and no further action will be taken. The complaints also said the article had been retweeted many times, although it was later amended and the tweet deleted. Mail Online said the detail was removed from the article after seven minutes and the tweet was deleted 11 minutes after it was published.
Think your friends would be interested? Share this story!
You can share this story on social media: