Tory MP accused of 'physically threatening' comedian in BBC interview gone wrong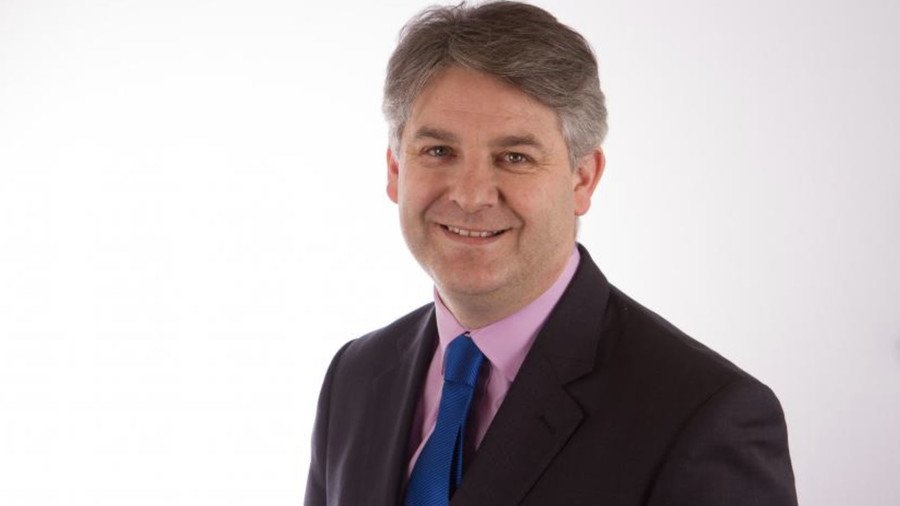 A Tory MP has caused a social media storm over accusations that he was "physically threatening" to an interviewer. A video of the aftermath of the alleged incident was posted on social media.
Stand-up comedian Luisa Omielan said in her video post that Philip Davies MP shoved her and demanded she hand over her camera before being allowed to leave. The comedian said Davies tried to stop her leaving the room when she terminated a meeting set up for her new BBC TV show 'Politics for B*****s'.
Filming live on Facebook, Omielan said she burst out of Davies' office and ran out of the nearest fire escape after the MP accused her of having a "Corbynist agenda for the BBC."
The BBC Three series was set to feature the meeting in Davies' office in Westminster's Portcullis House, but it all went wrong. Omielan said she expressed surprise that someone from Yorkshire could be a Tory. On Facebook she wrote: "I asked him about how he sits with the country when it feels divided with Brexit , NHS cuts and homelessness.
"He blamed homelessness on addiction and mental health issues and demanded my facts and figures for NHS cuts. His mic wasn't working, at which point he pulled it off and started calling me names, most of which were 'you extreme left wing Corbynista with a BBC agenda.'"
The argument exploded, she said, over the NHS. Omielan's mother died in summer 2017 and the comedian-turned-broadcaster was critical of her NHS treatment, saying she had been "failed at every turn."
According to Omielan, the MP, who had initially expressed sympathy over her mother's passing, then asked her for "proof" there had been cuts to the NHS and brandished a spreadsheet on his PC to prove her wrong.
"He could not show any empathy or humanness," she said. "I'm telling him my personal experience and he wants to use numbers to show he is right. He then asked for the camera and tried to come and get it. Instead I grabbed the camera and told him he's not having it and left the office. I accidentally pushed by his assistant at which point Phillip Davies got in front of the door and slammed it so I couldn't get out and shoved me a little."
She said she called Davies a "d***head" and ran out of the office with the camera. After the meeting, and subsequent social media horror at the story, Omielan said she is weighing up her options.
"I never expected an MP to behave in this way and be physically threatening," she said. "We can disagree on matters without resorting to name calling or shoving. I expected him to have answers and a cause not a complete shutdown defensive."
Davies caused a row last week when he called out "noisy feminists" over inaction on Sharia courts. The MP, who has a reputation for filibustering, has been branded a "disgrace" by women's rights campaigners.
If you like this story, share it with a friend!
You can share this story on social media: