Russian Ambassador to UK: Talking to British about 'saving lives' in eastern Ghouta (VIDEO)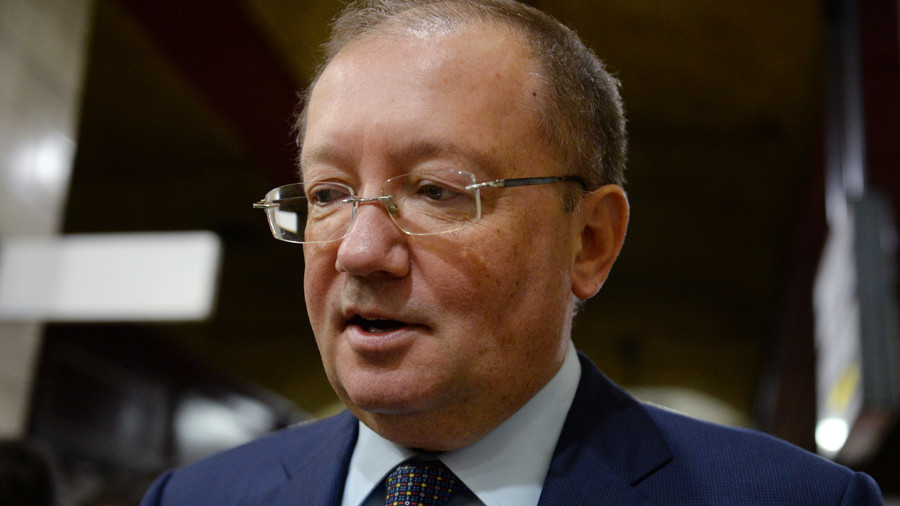 Russia's Ambassador to the UK told RT that talks have been held with the British about how to save lives in eastern Ghouta. Alexander Yakovenko says the two nations are in "the same boat" when it comes to Syria.
Eastern Ghouta is a suburb of the Syrian capital Damascus, where fighting continues despite a UN Security Council resolution calling for a ceasefire to allow aid to get in.
Yakovenko told RT: "we discussed what the British could do in practical terms, and what kind of signal they could send, whether it's to the military opposition or whatever, to the armed people in order to save lives. We need the British on board, but we don't accept the statements that Russians are guilty for the humanitarian situation."
The area is also reportedly being used by numerous terrorist groups as a base where they can launch attacks on the capital and other areas in the country.
According to the Russian Reconciliation Center in Syria, an estimated 300 civilians would like to leave the neighborhood but were stopped by the militant faction Jaysh al-Islam on Wednesday, which controls a large portion of Ghouta. Civilians gathered near one end of a humanitarian corridor designated by the Syrian forces, but mortar strikes from the militants targeted the corridor, making it unsafe, the center reported on Wednesday.
On Tuesday, British Foreign Secretary Boris Johnson failed to answer questions on Saudi Arabia's alleged links to Islamist militias battling the Syrian government in Eastern Ghouta. The interview came after the UN-agreed temporary ceasefire was put in place.
Presenter Mishal Husain for BBC Radio 4's Today program pushed the foreign secretary on reports that British ally Saudi Arabia was "backing" the main militant group in the area. Husain asked: "The Saudis are reportedly backing the most prominent rebel group in Ghouta, Jaish al Islam. Have you talked to the Saudis about that?"
"We certainly do and one of the tragedies of this whole conflict as you will remember...," Johnson said, before aborting any attempted explanation and simply adding: "To be fair I don't think the Saudis would concede that they're involved in military action."
If you like this story, share it with a friend!
You can share this story on social media: