'Reckless slurs': Brexiteers slammed for undermining Northern Ireland peace treaty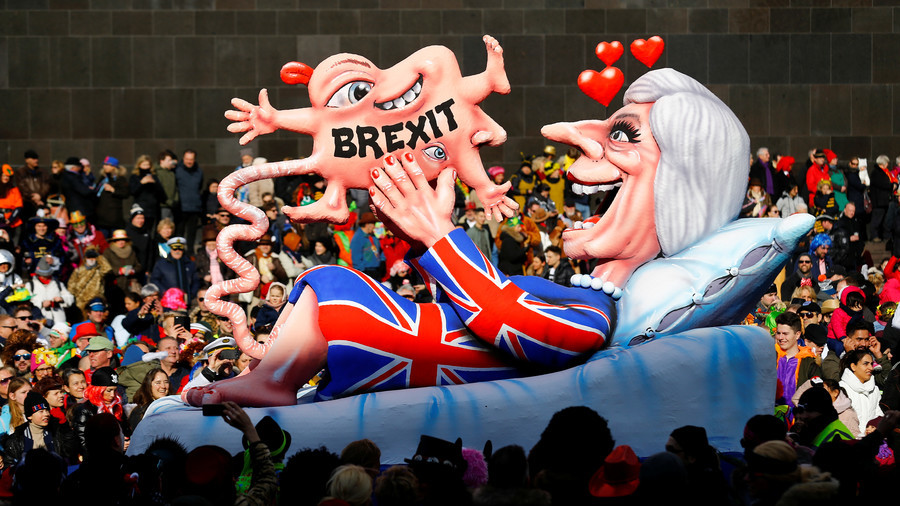 A number of of hardline Brexiteers have been criticized for comments suggesting that the Good Friday Agreement which brought peace to Northern Ireland nearly 20 years ago is no longer "sustainable."
The Good Friday Agreement (GFA) ended 30 years of conflict in Northern Ireland when a peace deal between the IRA, loyalist paramilitary groups and parties on both sides of the political divide was agreed in 1998. The agreement received almost universal support, with the exception of the DUP, and was also supported by the British and Irish governments.
With the advent of Brexit, and the questions that poses for a border between the Republic of Ireland and the UK now thrust back to the forefront, a number of hardline Brexiteers have inflamed tensions amid political turmoil in Northern Ireland.
Talks between Sinn Féin and the DUP to retore powershaing in the region collapsed again last week and Northern Ireland has now been operating without a government for 13 months.
On Monday Labour MP, and staunch Brexit supporter Kate Hoey, said that "there is a need for a cold, rational look" at the agreement. "Even if a settlement had been agreed a few days ago there is nothing to stop Sinn Féin or the DUP finding something else to walk out about in a few months. Mandatory coalition is not sustainable in the long term," Hoey added to the Huffington Post.
Hoey's remarks echo those of of fellow 'Leave' campaigners including former Northern Ireland Secretary Owen Paterson and MEP Daniel Hannan. The latter, writing in Saturday's Daily Telegraph, said that the GFA's "flaws have become clearer over time," and that the deal had "failed."
Paterson, tweeting the article, said that the GFA had "outlived its use."
The trio were soundly criticized for their comments. Irish Tánaiste (Deputy PM) Simon Coveney tweeted that; "Talking down Good Friday Agreement because it raises serious and genuine questions of those pursuing #Brexit is not only irresponsible but reckless and potentially undermines the foundations of a fragile peace process in Northern Ireland that should never be taken for granted."
While Labour MP and Shadow Northern Ireland Secretary Owen Smith branded the remarks as "reckless" and "utterly wrong."
Former Northern Ireland Secretary Peter Hain, and one of those involved in the GFA process, lambasted the trio saying that; "The reckless slurs of Brextremists like Daniel Hannan, Owen Paterson and Kate Hoey against the Good Friday Agreement show they are willing to sacrifice almost anything on the altar of a hard Brexit."
Think your friends would be interested? Share this story!
You can share this story on social media: