Hidden for 120,000 years: British scientists' mission to lost Antarctic world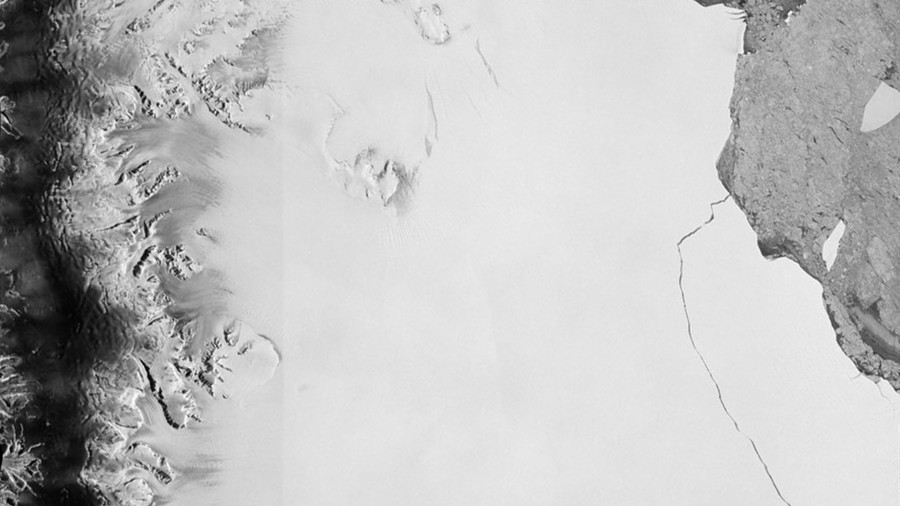 A team of scientists is due to embark on a Valentine's Day mission to explore a mysterious Antarctic marine ecosystem hidden for the last 120,000 years.
The area only became accessible when a one trillion-ton iceberg, four times the size of London, broke from the Larsen C ice shelf last July. The international team, led by the British Antarctic Survey (BAS), will set out for their base on the Falkland Islands off the coast of Argentina on February 14.
As part of their mission, the team will spend three weeks aboard the RRS James Clark Ross research vessel, navigating their way through icy waters, to reach the remote location. Once there, scientists will use cameras and a specially designed sledge to collect animals on the seafloor as well as plankton, microbes, sediments and water samples.
While research teams have taken advantage of cracks in the Larsen C ice shelf before, but in those instances other local wildlife invaded the area before it took researchers to arrive.
"We don't know what the actual baseline community is under and ice shelf," mission lead Katrin Linse told RT.com. Despite the advances in autonomous underwater vehicle (AUV) technology, the submersible rovers still cannot identify potential new species.
"We can't be sure what they are if we only see a photograph. We don't know what the species is, what they feed on – are they new to science? This is why we need to go in and pick up physical specimens."
An urgent mission, the team need to act quickly before sunlight and new arrivals start to alter the environment. They will also categorise any marine mammals and birds that may seek to take advantage of this new playing field. "We want to go in before other species colonize the area, to know what are the species that are currently there. How are they growing? How to they feed?" Linse said.
Exciting it may well be but the mission is not without its hazards. BAS Science Director David Vaughan explains: "We need to be bold on this one. Larsen C is a long way south and there's lots of sea ice in the area, but this is important science, so we will try our best to get the team where they need to be."
The team hopes that their findings will "provide a picture of what life under the ice shelf was like so changes to the ecosystem can be tracked."
Think your friends would be interested? Share this story!