Corbyn 'planning coup' against May, telling Brussels he envisions 'very different' Brexit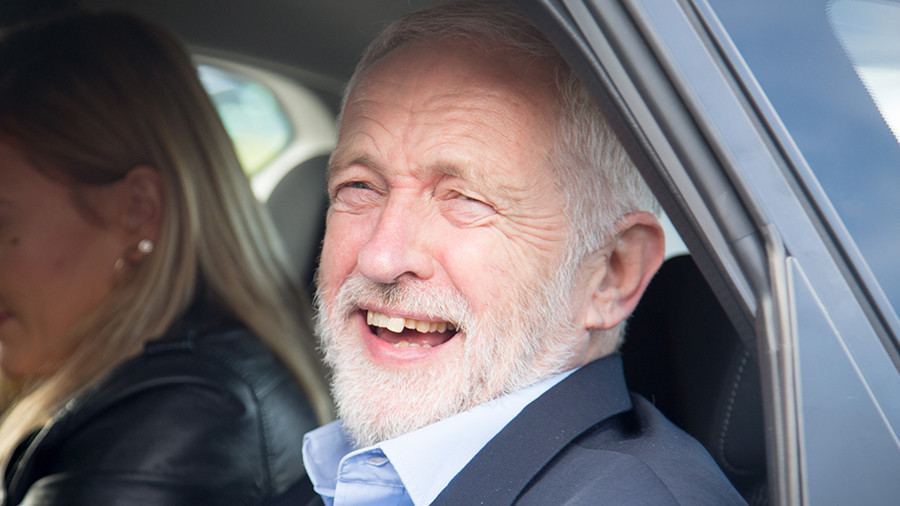 As Prime Minister Theresa May struggles to find consensus between feuding Tory factions over Brexit, Jeremy Corbyn is said to be planning his own "very different" deal, secretly negotiated with senior EU diplomats.
The Labour leader, along with Shadow Brexit Secretary Keir Starmer, met with EU chief Brexit negotiator Michel Barnier in London, where Corbyn is reported to have promised to run negotiations "very differently," a memo from the meeting seen by the Telegraph reveals.
Corbyn is understood to have told Barnier he would be willing to push for Britain to stay in the customs union, despite the PM's repeated assertion to the contrary.
He is also said to have suggested that a post-Brexit Britain submit to the European Court of Justice, one of the crucial issues in negotiations along with the rights of EU citizens and the single market.
"It sounded like he more or less asked for a coup d'etat," one EU diplomat joked. "As if he was saying, 'You guys just let May go and I'll be your guy,'" the Daily Express reported a source as saying.
In a statement on Thursday night, Labour denied the contents of the memo.
"Jeremy did not say he was open to staying in the customs union. He said that a customs union was a viable end point. We have been clear all the way through that you can't be in the customs union if you are not in the EU," it read.
READ MORE: Meet the historian determined to expose the UK government's secrets
"As for the suggestion that we are trying to undermine the government, it's true that we would negotiate a better deal but it is certainly not the case that we are trying to undermine the negotiations."
It comes a day after May summoned cabinet ministers on an away day to resolve the differences between them. The Tory leader reportedly organized the weekend retreat at her official country residence after a second meeting of her 'war cabinet' – formally known as the European Union Exit and Trade (Strategy and Negotiations) sub-Committee – broke up with "no kind of agreement at all."
If you like this story, share it with a friend!
You can share this story on social media: