May blasted for refusing to protect the NHS from a post-Brexit trade deal with Trump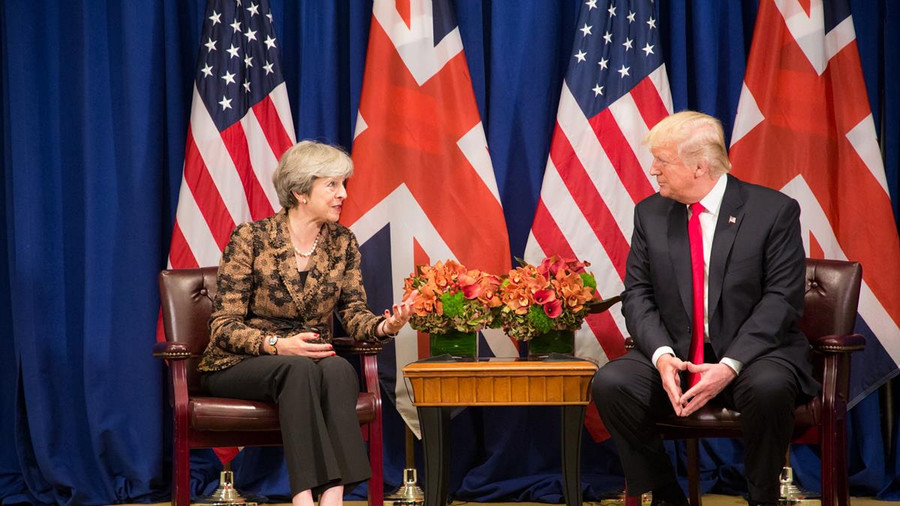 UK Prime Minister Theresa May is being accused of secretly plotting to sell off the National Health Service (NHS) after refusing to rule out whether it would be part of any future post-Brexit trade deal with the US.
During Prime Minister's Questions (PMQs) in the Commons on Wednesday, the Tory leader was quizzed on the exact terms of any post-Brexit trade deal between the UK and US President Donald Trump's administration.
Vince Cable, the Liberal Democrat leader, asked: "Can she give an absolute guarantee that, in those negotiations, the NHS will be excluded from their scope?
"Can she confirm that, in her conversations with President Trump, she has made it absolutely clear to him the NHS is not for sale?"
But the PM dodged the question, saying what sort of "requirements" the US would have for a trade deal are yet to be outlined. "We are starting the discussions with the American administration," May replied.
"He doesn't know what they are going to say in their requirements for that free trade agreements. We will go into those negotiations to get the best possible deal for the United Kingdom."
Many have taken to Twitter to blast the PM over her failure to guarantee Britain's much-loved NHS will be safe from being taken over by the privately-managed US healthcare system and US big pharma.
One user pointed out that if the PM had no intention of selling off the NHS to its US ally, she would have taken the opportunity to say so right on the spot.
Today at #PMQs@theresa_may REFUSED to rule out selling off the NHS to private American health care firms. If it wasn't going to happen she could've ruled it out immediately. Be prepared to fight even harder.

— Rachael (@Rachael_Swindon) February 7, 2018
Another asked the PM how "dare" she undermine the safety of Britons by putting them into US hands.
Pro-EU campaign group Open Britain asked whether this was what people had signed up for when they voted to leave the EU back in 2016.
Nobody voted in the referendum for Britain to go cap in hand to Trump for a trade deal, or for our NHS to be privatised. People have every right to ask whether this is too high a price to pay, and to keep an open mind about Brexit. https://t.co/U96zoiq3SK

— Open Britain (@Open_Britain) February 7, 2018
Another person slammed May's remarks as "utterly appalling."
A spokesperson for Labour leader Jeremy Corbyn replied to the Conservative leader's comments saying: "Any attempt to push Britain into a race to the bottom in standards and regulation is completely unacceptable and obviously a faction in the conservative party leadership wants that.
"It is a matter of great concern. The British people do not want the cherry-picking or privatization of the NHS."
The news comes days after Trump came under fire for tweeting that people in the UK had taken to the streets to protest against the Labour-founded NHS.
Critics explained how demonstrators were actually calling for a stop to NHS privatization, and to plug a shortage of funds which has plunged the service into a "third world" crisis.
If you like this story, share it with a friend!
You can share this story on social media: