Shard's Qatari owners try to halt pensioner class war activist from holding 'ghost towers' protest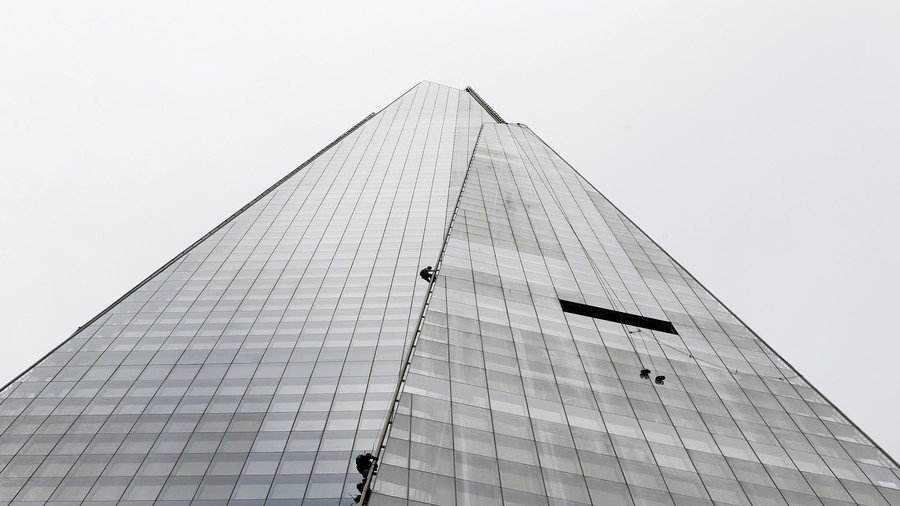 The Shard's owners have filed a High Court injunction against 70-year-old Ian Bone, who plans to protest over 'ghost towers' at London's tallest building where 10 multimillion-pound luxury apartments currently lie empty.
Preparing for his protest, Bone posted on Facebook: "Anyone know where the entrance for the luxury apartments at the Shard is...we are starting weekly actions – Thursdays 6-8pm starting Feb 8th… obviously the aim is to occupy the empty apartments… and so it begins."
The former Grenfell Tower resident and avowed anarchist had planned to stage a "noisy but peaceful" protest, but received injunction documents days before the first demonstration was set to begin.
"I've been served notice to appear at the High Court in the Strand 10am Thursday where they will seek a 'without delay' injunction against me and persons unknown from protesting outside The Shard at 6pm that day against their 10 £50 million [US$70 million] luxury empty apartments," Bone said on Saturday. "They are also asking for £528 Court costs."
On Sunday he hit out at the Qatari royal family, who own the Shard.
"My pension is £154.56 a week," he said. "The Qatari royals are taking me to the High Court of Justice to stop me and persons unknown protesting outside their Shard about their empty luxury apartments.
"The Qatari royals feel they can stop protest in the UK over their obscene 10 £50 million empty apartments while 70 Grenfell families are stil (sic) in hotels and 4,000 sleep rough in Londom (sic) every night."
Former Metropolitan police commander and head of the Shard's security team, André Frank Baker, said in evidence filed with the court that he was concerned about the weaknesses in the Shard's security that Bone's protest could expose. He also said that it could prevent the security team from being able to perform their jobs, especially when the current UK terrorism threat means an attack is considered "highly likely."
"I instructed lawyers this morning and was advised that an urgent injunction should be pursued," Baker said in the witness statement. "The threat could materialize at any time ... It was thought appropriate to pursue an injunction without notice. Given that the stated objective of this anarchist campaign is to unlawfully occupy vacant apartments at the Shard and cause disruption generally, I and the claimants take this threat extremely seriously."
Although he had said on social media that the aim of the protests was to inhabit the luxury flats, Bone told the Guardian that his apparent threat was "clearly a joke."
"We just wanted to highlight the growing and worrying inequality in London, with all these empty towers for rich people and no homes for thousands of us," he said. "And, dozens of families from the Grenfell Tower tragedy are still without permanent homes."
Property agent Henry Pryor told the Guardian that the London luxury new-build market is "already overstuffed but we're just building more of them." He added: "We're going to have loads of empty and part-built posh ghost towers. They were built as gambling chips for rich overseas investors, but they are no longer interested in the London casino and have moved on."
According to property data experts Molior London, in 2016 builders started work on 1,900 apartments priced at over than £1,500 per sq ft. Only 900 have sold, leaving 1,000 empty luxury flats.
Think your friends would be interested? Share this story!
You can share this story on social media: