Recycling, renewables & women on boards: The 37 EU rules Britain could have to accept post-Brexit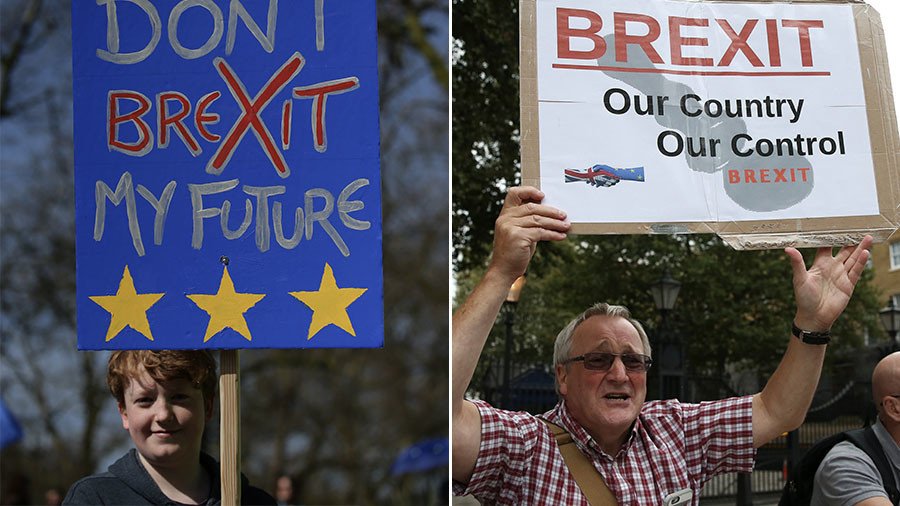 The UK could be forced to apply 37 EU rules during the Brexit transition period, according to a leaked Whitehall analysis. These include new recycling targets requiring that every household has four different bins.
The report, obtained by The Telegraph, shows that Britain could also be bound by the bloc's renewable and energy efficiency targets for up to a decade after Brexit.
It also reveals that Brussels could have authority to mount a massive raid on the City of London and force "clearing houses" to relocate to the continent. Clearing houses stand between two sides of a trade to ensure its smooth transition, and also set aside funds to protect investors when a trade defaults.
Three-quarters of euro-denominated business is cleared by houses in London, providing the City with 83,000 jobs and up to £80 billion ($112 billion) per year. Ministers are warning that it risks "fragmenting" financial markets and could "act as a drag" on growth.
There are also concerns about the EU's new waste framework directive. It would require Britain to increase its recycling rate from 44 percent to as much as 70 percent. UK ministers have said that increasing recycling rates to 55 percent would require all households to separate food waste, garden waste, recycling and household waste. They have asserted that recycling rates of 70 percent are not feasible.
Other controversial policies include an EU ruling which could force Brits to take out insurance for tractors, quad bikes and mobility scooters; as well as proposals to limit phosphates in fertilizers, which ministers believe could drive up prices.
Another EU directive that could be imposed on Britain is 'Women On Boards,' which could see women make up 40 percent of corporate boards by 2020.
The leaked report is likely to trigger a new cabinet row as Euroskeptics, including Foreign Secretary Boris Johnson, have repeatedly warned that Britain must not accept new EU rules during transition.
Jacob Rees-Mogg, the leader of a 60-strong group of Euroskeptic Tory MPs, told the Telegraph: "This European Union law that could come in after we have left may look to the government as 'a cloud no bigger than a man's hand' but could turn into a torrent similar to the one unleashed by Elijah.
"It could drown the City of London, soak consumers and flood farmers. The range and extent of these laws covers almost everyone in the country one way or another and we would have no say at all over some laws that we could now veto," he continued.
"The chance for a vengeful EU to cause regulatory damage to us may be too great for them to resist and the government needs to be strong in refusing to accept new laws once we have left."
The issue is likely to be debated at two meetings of the cabinet sub-committee on Brexit on Wednesday and on Thursday, which sources say is likely to lead to "explosive" clashes.
Think your friends would be interested? Share this story!
You can share this story on social media: