Ladies who crunch outraged over Dorito's women-friendly snack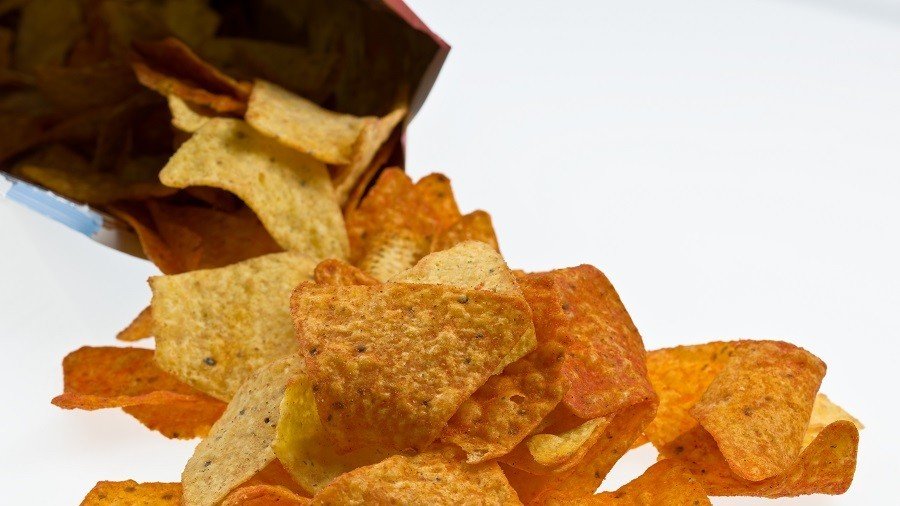 Snack giant Doritos announced it would create a new female-tailored version of its triangular corn crisps after research claims reveals women do not like to eating or licking the tortilla flavor off their fingers in public.
The newer - quieter - version will be less messy, and will be just the right size for women to fit the snack in their handbags.
"When you eat out of a flex bag — one of our single-serve bags — especially as you watch a lot of the young guys eat the chips, they love their Doritos, and they lick their fingers with great glee, and when they reach the bottom of the bag they pour the little broken pieces into their mouth, because they don't want to lose that taste of the flavor, and the broken chips in the bottom," Indra Nooyi, global chief executive at PepsiCo said in an interview with Freakonomics Radio.
"Women would love to do the same, but they don't. They don't like to crunch too loudly in public. And they don't lick their fingers generously and they don't like to pour the little broken pieces and the flavour into their mouth."
But, fear not, ladies who crunch - Nooyi raised hopes of a solution to the burning issue: "Are there snacks for women that can be designed and packaged differently? Yes, we are looking at it, and we're getting ready to launch a bunch of them soon."
Predictably, the move was quickly panned. The Women's Equality Party said: "The idea of shrinking products for women, no doubt for the same price, is as old as the ad-men making these decisions. Companies that perpetuate these tired gender stereotypes will continue to lose out on the single biggest consumer group: women."
People also took to social media to hit out at the decision. One user tore apart Doritos' claim that women detest licking their fingers after a tasty crispy snack, while another claimed the move undermines the whole feminist movement:
Bloggers Tom&Lorenzo asked to what extent such labelling will go and tweeted:
The new snack, however, may run into problems when it arrives in the UK as the Advertising Standards Authority will not allow the tortillas to be marketed as "ladies' crisps". It follows a new law being introduced this year which bans gender stereotyping in advertising.
You can share this story on social media: