BBC savaged for Tommy Robinson interview following Finsbury Park terrorist conviction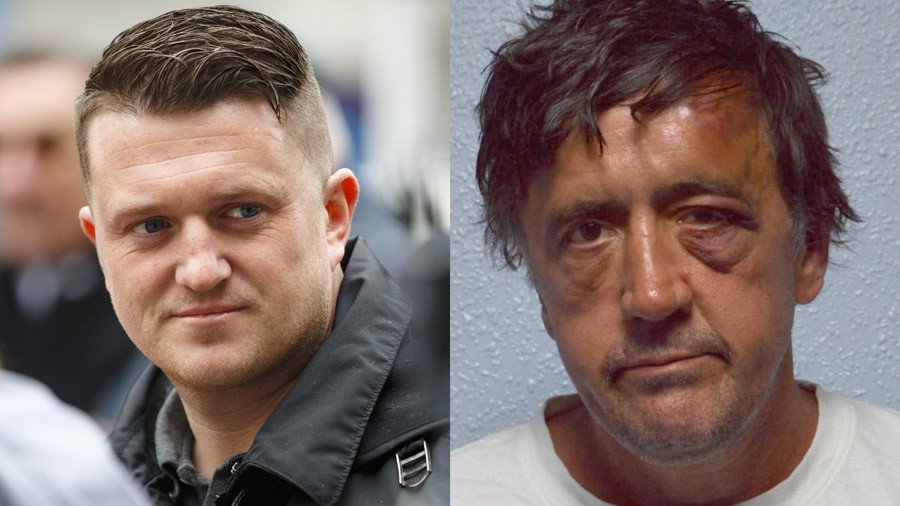 The BBC has been lambasted for its decision to interview far-right activist, Tommy Robinson, on the day that Darren Osborne was found guilty of murder after running down Muslim worshipers in the Finsbury Park terror attack.
The broadcaster was criticized on social media by various prominent figures over its "poor judgement" for interviewing Robinson on their flagship Newsnight program.
The show aired on the same day that Osborne, 48, was found guilty of killing one person and injuring 12 others when he ploughed his van into a crowd outside a mosque in Finsbury Park, north London.
The jury had been told that Osborne wanted to kill as many Muslims possible when he carried out his premeditated attack in June 2017.
During the trial, Osborne's partner, Sarah Andrews, told the court that he had become "brainwashed" after bingeing on social media posts by far-right extremists, including those by Robinson and Britain First leaders Paul Golding and Jayda Fransen.
Robinson is now suing the Crown Prosecution Service (CPS) over what he says is an "incorrect claim" that there was "direct social media contact" between himself and Osborne.
Following the interview, in which Robinson sparred with presenter Kirsty Wark, many took to Twitter to voice their objections. Guardian contributors Dawn Foster and Suzanne Moore attacked the decision, respectively.
In turn, Independent contributor Jonathon Shafi warned that the BBC's decision to interview Robinson will deal a blow to its reputation.
While other users expressed their frustration at the taxpayer-funded BBC:
The broadcaster has also faced censure after Dean Haydon, head of Scotland Yard's counter terrorism command, said its drama 'Three Girls,' based on the stories of victims of the Rochdale sex-abuse scandal, was the "first trigger" for Osborne's hatred of the Muslim community.
In his BBC interview Robinson referred to Haydon's claim after being challenged, by Wark, on his own perceived influence on Osborne.
The show, along with the online material, contributed to Osborne's developing of a "warped and twisted view to such a degree that he was prepared to plan and carry out this attack," according to Haydon.
Referring to the online material of high-profile far-right extremists, Haydon said, according to the Birmingham Mail: "He [Osborne] became obsessed then with that type of material and what we think is that then sent him into a further spiral of wishing to do an attack."
Following the cases' conclusion, media culture in the UK, in general, came under fire with LBC radio presenter James O'Brien stating that "The household name hate preachers responsible for both tragedies will be back on telly soon."
Senior Editor at Novara Media Ash Sarkar hit out at "the editors of every single right wing rag" for "nourishing" extremism.
In turn, her colleague Aaron Bastani posted a picture of a Dan Hodges article published in the Mail on Sunday, writing underneath "This was an incitement to terrorism."
Osborne will be sentenced on Friday at Woolwich Crown Court and faces a mandatory sentence of life imprisonment.
If you like this story, share it with a friend!
You can share this story on social media: